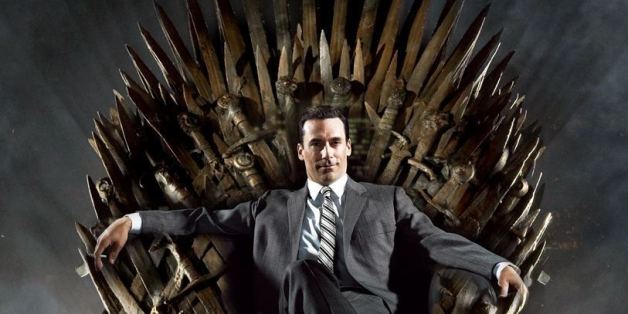 A couple of incredibly talented comic geeks decided to see what would happen if "Mad Men" characters were reimagined as some of the most famous citizens of Westeros. The results are pure genius.
While it's safe to say most of our favorites on "Game of Thrones" would have no problem surviving the cut-throat world of advertising, we're curious to see if Don Draper and the team at Sterling Cooper could handle life in the Seven Kingdoms. So what would "Mad Men" look like if George R.R. Martin had his way?
Lord Draper of the North wouldn't have a happy ending, but his house motto is pretty awesome; Queen Betty is the world's worst mother -- don't get between her and her cigs; Peggy the Imp is sorely underrated to the detriment of her enemies; Mad King Roger is due for a backstabbing any day now; Joanisandre the Bewitcher wields great power through her considerable charms (and we expect she'll give birth to a shadow baby sometime soon); Lady Sally Draper is a rebel who knows how to use the pointy end; and Prince Campbell is a sniveling, scheming heir who should pour his own wine from now on.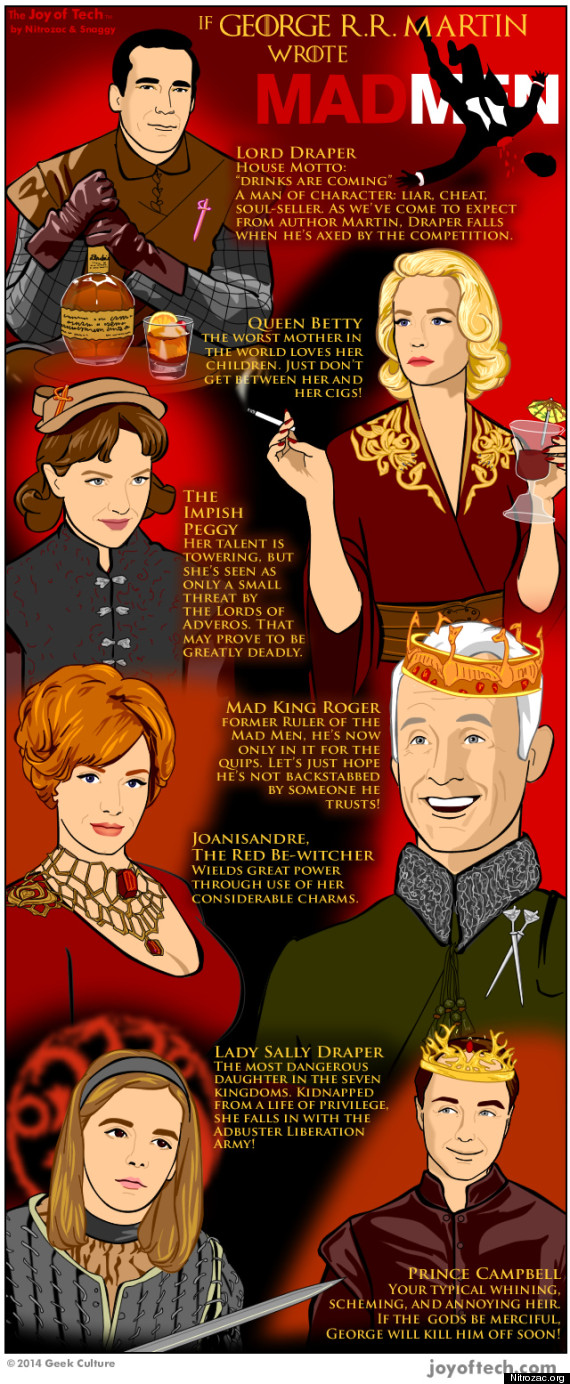 BEFORE YOU GO
PHOTO GALLERY
'Game Of Thrones' Season 4