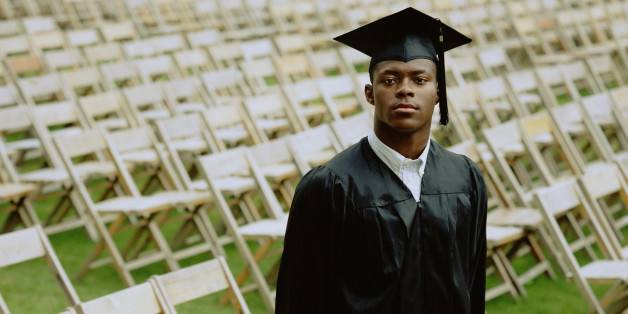 There was a time when black students were not allowed to attend Ivy Leagues universities. This year, Harvard University proved just how far they've come from that part of their history.
According to the Journal of Blacks in Higher Education, this year marks Harvard's highest percentage of accepted black students to date. Almost 12 percent of the total applicants who were offered admission next fall are black. Based off Harvard's average student yield of 70 percent, the journal predicts that approximately 170 black students will join the class of 2018. It goes on to stress the fact that American colleges most known for their selectiveness tend to average only 5 to 10 percent black students.
Two high schoolers made headlines for not only receiving acceptance letters from Harvard, but from several Ivy League schools: Kwasi Enin -- who was accepted to all eight Ivy Leagues -- and Avery Coffey, who was accepted to five.

Indeed, it's been a good year of breaking stereotypes for black students, including Ivy-bound Akintunde Ahmad, a Bay Area teen who carries a copy of his report card around on his phone to prove his 5.0 GPA and 2100 SAT score.
The current rise in minority admissions is certainly something to celebrate, but there's still progress to be made. Dr. Boyce Watkins of Syracuse University praised the institution for their historic achievement, but also challenged schools to look to increase diversity elsewhere on campus, namely through the faculty.
While we are tempted to jump up and down in excitement over the school's decision to accept the fact that blacks are just as bright as whites, we might need to take a moment of pause. Even though the presence of black students is very important to a campus, the reality is that admitting students of color neither requires significant courage nor shows any real sign of meaningful progress when it comes to truly shaping the direction of a university. The holy grail of power in any academic environment is the number of tenured faculty positions, which Harvard continues to keep African Americans from obtaining.
Read more about the Ivy League 2014 admissions here.
CORRECTION: A previous version of this article misstated the estimated number of black students who will enter Harvard as the number of black students who have been accepted.
BEFORE YOU GO
PHOTO GALLERY
The Ivy League