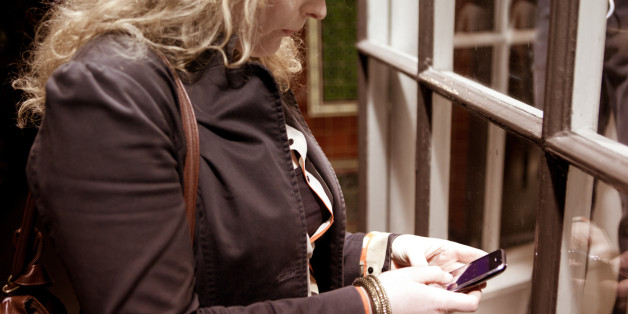 Whether it's backpacking through Europe or just going to the bathroom, implementing the buddy system is a familiar, albeit unfortunate necessity for most women. Sometimes however, we find ourselves sans buddy and pretty nervous about walking home alone. Thankfully, there's an app for that.
Kitestring is a new "safecall service" app that checks up on you when you're in a situation you may not fully be comfortable with. Whether it's walking home alone or going on a blind date, it's a perfect safety net.
After downloading the app, Kitestring programs your emergency contacts, your location and the duration of your trip. The app will send a check-up text at a time you specify and, if you don't respond by your estimated time of arrival, Kitestring will alert your emergency contacts and let them know something might be up. If you're running behind, you can always text Kitestring letting them know you'll be late -- just like you would text your mom.
And while there's always some margin for error, a little "safety with strings attached" can go a long way.
[h/t BUST]
BEFORE YOU GO
PHOTO GALLERY
'Surviving In Numbers': Stories Of Sexual Assault Survivors