When it comes to food mashups, the world has seen enough. Between the Cronut and the ramen burger, the general consensus is that the food scene needs to move on. But there is one exception to this sentiment, and that is this: a Reuben sandwich that is also a pie. Yes ladies and gentlemen, possibly the two greatest foods that America loves have been combined into one gutsy dish. The Reuben pie is here; and it is making a good name for food mashups everywhere.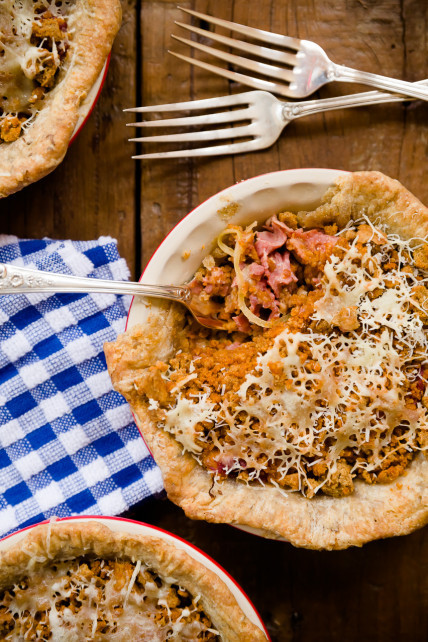 If the thought of a Reuben pie makes you feel a little, er, nauseous, there is one thing you should know: it's all baked into a rye pie crust. The pie is filled with corned beef, layered with sauerkraut and Swiss cheese and then topped with Russian dressing. All that is baked into a flaky, buttery, caraway-dotted crust that makes the whole creation perfect -- and the caloric weight of it totally acceptable.
This baking feat was created by Cupcake Project who took a break from her unusual cupcake creations to gift us all with this be-all end-all of pies. You can get the Reuben pie recipe here.
Want to read more from HuffPost Taste? Follow us on Twitter, Facebook, Pinterest and Tumblr.
BEFORE YOU GO