This just in from "CBS This Morning": Omaha is actually in Kansas, not Nebraska.
The morning show aired a map to illustrate the Southwest plane that was diverted to Omaha on Sunday after a passenger tried to open the door during the flight.
The map appears to be pretty normal upon first glance, but take a closer look and you'll see that Omaha is definitely not where it should be: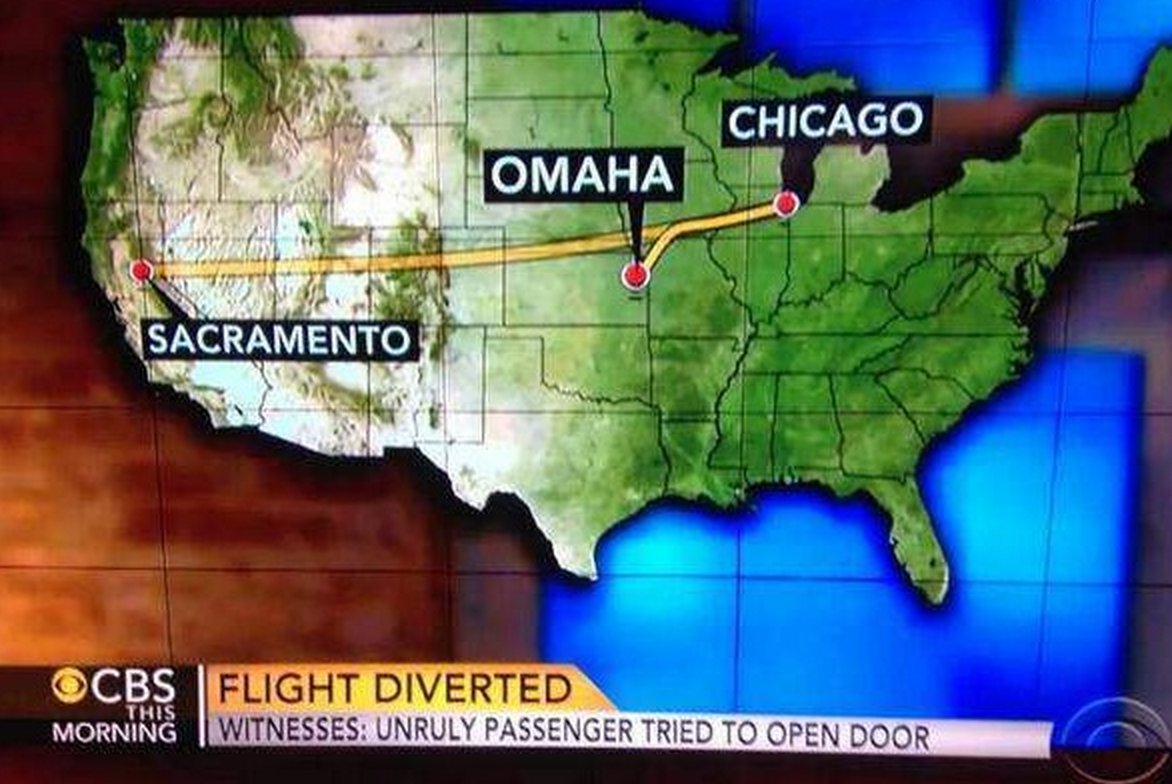 (via FTVLIVE)
Either we missed some major geography news or something is very, very wrong with this picture.