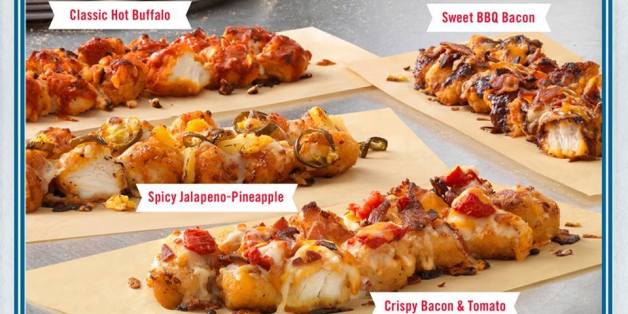 No, Domino's is not offering a pizza with a fried chicken crust.
The confusion started Tuesday after the chain announced a new menu item called "Specialty Chicken." The meal was described as white meat served with a variety of sauces and toppings. Some began referring to the new offering as a pizza with a fried chicken crust. However, that's not quite accurate.
In reality, Specialty Chicken is merely a blend of popular pizza toppings and sauces served atop a bed of 12 chicken bites. There is no dough at all.
The dish features a combination of four flavors made from pre-existing Domino's pizza ingredients. The flavors are: Crispy Bacon & Tomato, Spicy Jalapeno-Pineapple, Classic Hot Buffalo, and Sweet BBQ Bacon.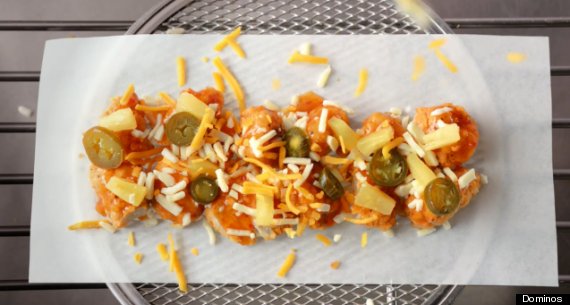 "Our new Specialty Chicken is one of the most creative, innovative menu items we have ever had," Russell Weiner, chief marketing officer for Domino's, said in a press release. "Our pizza chefs have taken chicken to a whole new level, using our unique ingredients to create these four bold flavors. There's nothing quite like Domino's Specialty Chicken on the market today."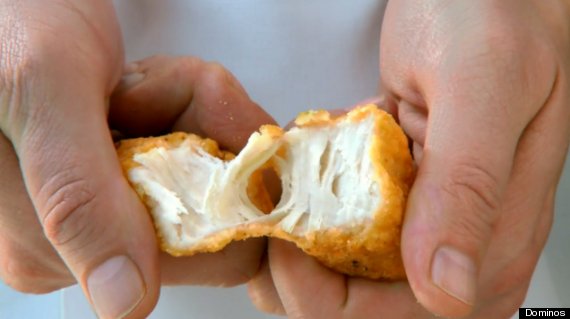 The company seems to be making a wise move by introducing more chicken-centric options on its menu. Prior to the rollout of Specialty Chicken, Domino's CEO, J. Patrick Doyle, told USA Today that chicken is the chain's second best-selling item (next to pizza, of course).
Domino's appears to think it's onto something with this seemingly outrageous idea, but it also acknowledges that similar ventures have failed in the past. ("Have you ever heard of the Cookie Pizza?" an ad for the new product asks.)
Specialty Chicken is available now as part of Domino's' $5.99 mix-and-match deal.
Watch an ad for the new item:
Want to read more from HuffPost Taste? Follow us on Twitter, Facebook, Pinterest and Tumblr.