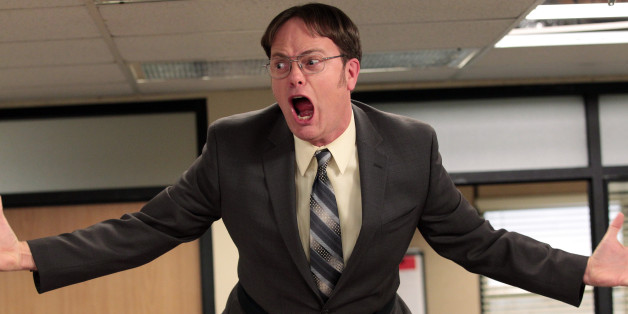 Michael Scott and the rest of the Dunder Mifflin staff spent more time goofing off than they ever did selling paper. So why not follow suit and play with this awesome time waster, "The Office" Stare Machine?
Here's how it works: type any emotion into the site's blank field-- happy, horny and drunk are personal favorites-- and you'll get a generated stare from an "Office" character that shows your chosen emotion.
Fun facts: according to the site's creators, Joe Sabia and Aaron Rasmussen, Michael Scott has the most happy expressions, while Jim Halpert has the saddest. Dwight has the most devious expressions, and Pam has the most worried stares.
We all love and miss Jim's signature WTF face, Dwight's fits of rage and Michael's childlike smile. So go ahead, make like a Dundler Mifflin chracter and head over to "The Office" Stare Machine to waste some time. And if you're looking to get straight up fired this week, play around with "The Office" Time Machine made by the same duo.
BEFORE YOU GO
PHOTO GALLERY
The Office Season 9 Photos