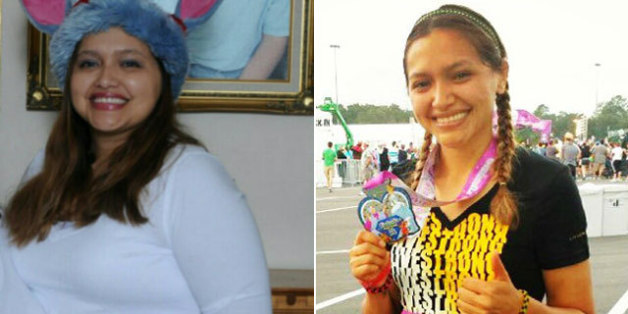 Got a success story of your own? Send it to us at success.stories@huffingtonpost.com and you could be featured in our I Lost Weight series!
Name: Inez Loredo
Age: 32
Height: 5'4"
Before Weight: 236 pounds
How I Gained It: My entire life I have been overweight. I was so used to it. I loved eating, I loved soda -- I loved everything I should have eaten in moderation. I was very overweight, I could not walk well, my knees were always in pain. I knew I had let myself go.
Breaking Point: On a beautiful day, I took my son out on a cruise to see the reef at John Pennekamp Coral Reef State Park on Key Largo. I was so excited, and he was too. However, when a lady offered to take our picture, I was very disappointed. I looked horrible! No matter how much I tried to edit the picture I could not make myself look pretty at all. The following morning I woke up and said, 'That's it.' I was tired of feeling that way.
How I Lost It: I had to research how to eat healthy, because I didn't know how to be that way. I stopped drinking soda. I stopped eating fast food and fried food. I went from thick-crust pizza to spinach crust, from fried chicken to grilled chicken, from French fries to asparagus.
When I first started, I couldn't afford a gym. I also didn't know if I wanted to join a gym, because I didn't want to invest my money in something I might give up on. So on my break at work I started walking. After losing a few pounds, I did join a gym. My first goal was to lose 31 pounds by my 31st birthday. Lucky for me, I have a great support system of family and friends who helped me get there.
Eventually, I took up running, which I'm in love with now. Whenever I was sad, I would go for a run. I felt free. Something about it always puts a smile on my face. I ran my first half marathon, and now I'm going to start training for a full marathon at Disney World in January. I'm so very proud of how far I've come and how far I will continue to go. I have never felt better.
After Weight: 130 pounds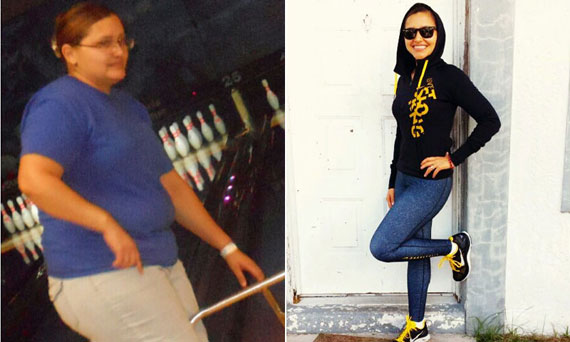 The Huffington Post publishes photographs as they are submitted to us by our readers.
Check out more of our inspiring weight loss stories below:
PHOTO GALLERY
Weight Loss Success Stories
As told to Sarah Klein