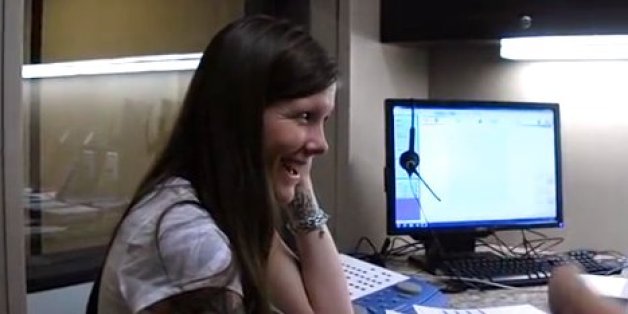 Remember Sarah Churman? She warmed hearts around the world when a video of her hearing for the first time was widely shared in 2011.
Now, three years later, the Texas woman who was born deaf is set to attend her first rock concert. Heavy metal band Megadeth spotted the YouTube video of Churman breaking down as she tested her cochlear implants, and were touched by the stirring moment.
So the band extended an invitation to Churman and her husband: They offered to fly the couple to Las Vegas for their April 17 show so she could hear their music live. Churman happily accepted.
"We pinch pennies and live on a shoestring, pretty much. So concerts are something we don't get to go to very often," Churman told the Las Vegas Review-Journal. "I'm excited."
Churman and her husband will see both Megadeth and Motörhead in concert at the Palms Casino on Thursday. Along with the show, Churman will also interview Megadeth frontman Dave Mustaine for a project the band is working on.
For a refresher, here's Churman hearing for the first time at age 29:
BEFORE YOU GO
PHOTO GALLERY
People Receive The Best News Ever