I was thrilled to have Executive Editor of The New York Times Jill Abramson join me on Mondays With Marlo! I've interviewed a lot of people over the years, but it was especially interesting to pose questions to a high-caliber newswoman who's accustomed to being on the other side of the conversation. Fielding questions from viewers across the country, she answered each of them with authenticity and journalistic thoroughness. And, as you'll see, she also loves to laugh.
For more of Jill Abramson's life and career, view the slideshow below:
PHOTO GALLERY
The Rise And Rise Of Jill Abramson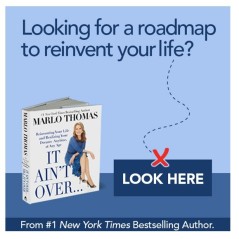 Add Marlo On Facebook:
Follow Marlo on Twitter:
Sign up to receive my email newsletter each week - It will keep you up-to-date on upcoming articles, Mondays with Marlo guests, videos, and more!