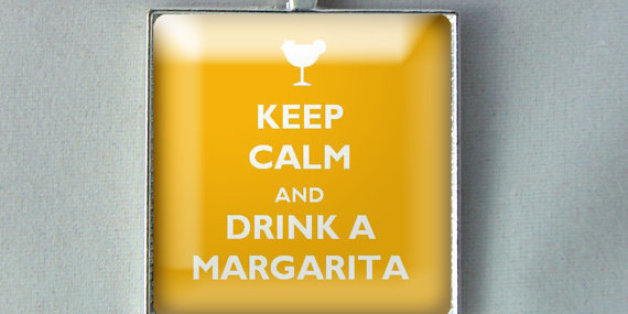 If Jimmy Buffet's song, Margaritaville, is essentially the theme song to your life, you have stumbled to the right place. You are not just a Cinco de Mayo margarita sipper, but an "any day, anytime, frozen or on the rocks, salted or not don't matter" kind of margarita drinker. And we understand you (to an extent).
There's nothing like lime, tequila and triple sec to make life feel like it's one big vacation. Some of you want to feel that feeling all the time. You are the margarita freaks. And we have found your swag. Etsy has produced all kinds of ways for you to share your love of this cocktail -- besides having one in your hand at all times. We've put them in a list, in order from the most mild expression of margarita love to the completely fanatical. Where do you stand?
PHOTO GALLERY
Margaritas Love
Want to read more from HuffPost Taste? Follow us on Twitter, Facebook, Pinterest and Tumblr.
BEFORE YOU GO
PHOTO GALLERY
Margarita Recipes