Executive Editor of The New York Times, Jill Abramson—who has been featured on Forbes' list of the Most Powerful Women in recent years—believes that there are three essential qualities a woman must possess in order to be powerful in the workforce.
First, Abramson said, it is critical to have a sound sense of judgment. Next, it is essential to surround yourself with people who support you, but who will also tell you the truth—even if that entails telling you that you may be out of line. "That's vital," Abramson said, "so that you do not abuse that power once you acquire it."
Finally, Abramson asserts that a woman must possess an absolute passion for what she does. "This is a good indicator of finding success as well as achieving power," she said.
For more of Jill Abramson's life and career, view the slideshow below:
PHOTO GALLERY
The Rise And Rise Of Jill Abramson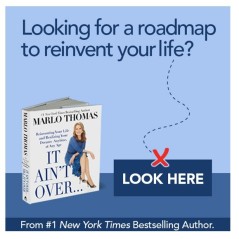 Add Marlo On Facebook:
Follow Marlo on Twitter:
Sign up to receive my email newsletter each week - It will keep you up-to-date on upcoming articles, Mondays with Marlo guests, videos, and more!