If you've ever traveled far and long to see a famous monument, you know it's an exciting experience. But what happens when you arrive at that renowned structure and it's covered in scaffolding?
Well... it's basically the biggest letdown ever.
Sure, you should do your research to prepare yourself for things like construction and restoration. And we understand that monuments, especially really old ones, need restoration every now and then to keep them in good shape. But sometimes it's just an unavoidable truth of travel that sites won't look how you'd wish.
Here's what they look like in their sad, scaffolded states.
Disclaimer: These monuments and others may or may not be under construction when you visit them, and are not necessarily under construction right now. Check local websites for further information.
The Washington Monument Date of photo: June 2, 2013
The Washington Monument in Washington, D.C., has been under construction since last May after it was damaged in a 2011 earthquake. It's set to reopen this May.
The Parthenon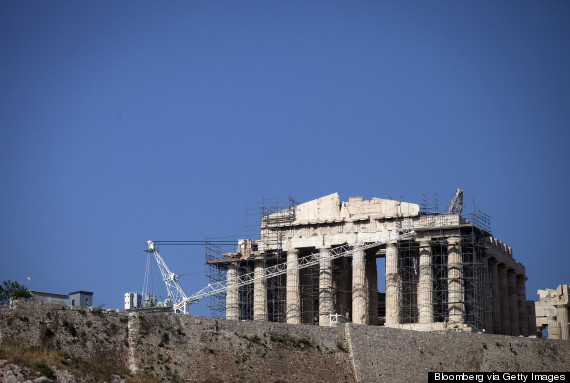 Date of photo: May 1, 2012
The Great Sphinx of Giza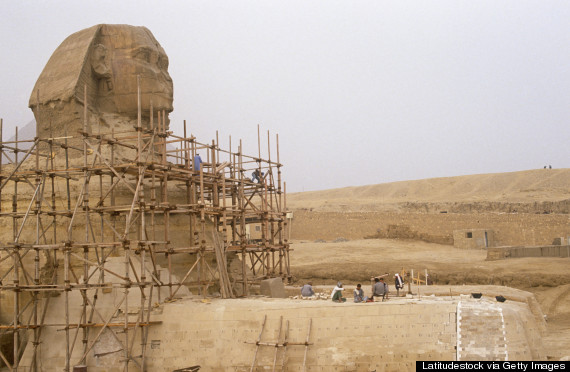 Date of photo: Unknown
La Sagrada Familia


Date of photo: Oct. 23, 2009
Gaudi's famous church has always been under construction... because it's never been completed.
The Colosseum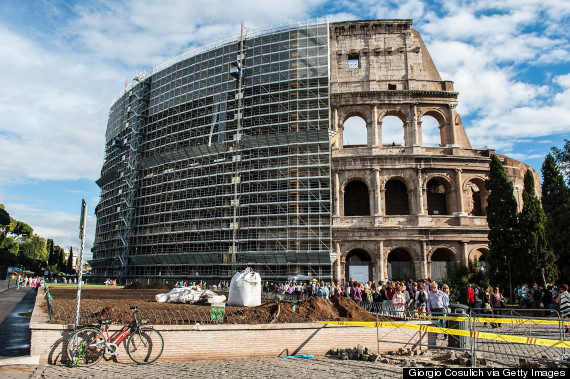 Date of photo: Oct. 9, 2013
Christ the Redeemer Statue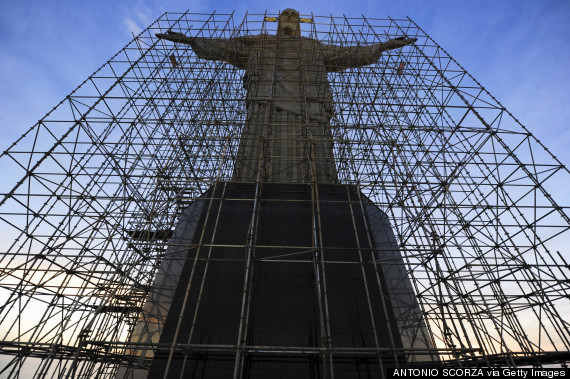 Date of photo: March 8, 2010
The United States Supreme Court Building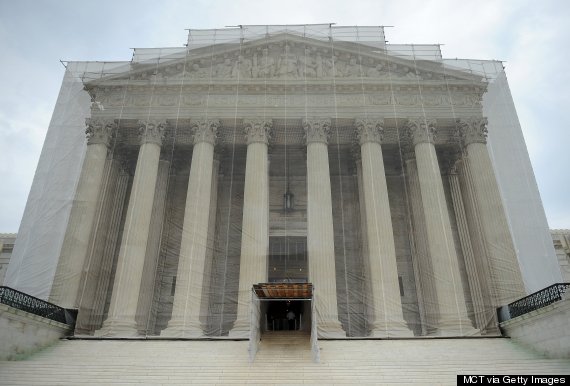 Date of photo: July 10, 2013
Tiananmen Gate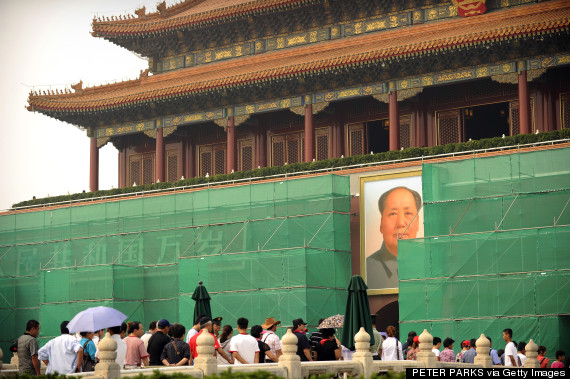 Date of photo: Sept. 15, 2010
BEFORE YOU GO
PHOTO GALLERY
Monuments Go Green For St. Paddy's