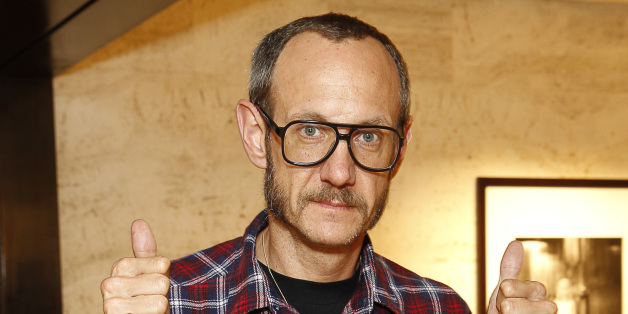 WARNING: This post contains graphic language and imagery.
Terry Richardson is yet again being accused of sexual harassment.
Model Emma Appleton tweeted a picture on Sunday of what appeared to be a text message from the infamous photographer offering a Vogue photo shoot "if i can fuck you."
She later deleted the tweet, but told BuzzFeed that she stands by her claim. Appleton said that the message came from Terry Richardson's Facebook account.
More of Appleton's tweets can be found here.
Richardson's reps denied the incident, telling BuzzFeed that, "This is obviously a fake. Terry did not send this text."
A spokesperson for Vogue told BuzzFeed that "we have no plans to work with him in the future."
Richardson has been accused of sexual assault and harassment a multitude of times.
Former model Charlotte Waters told Vocativ that he groped her and exposed himself during a photoshoot. Model Jamie Peck claimed that he demanded that she touch his penis. Jezebel assembled a laundry list of accusations against Richardson here.
Richardson has repeatedly denied these claims.
UPDATE 4/24 -- According to Page Six, an online forensic expert, Theo Yedinsky, thinks this incident might be a hoax. Yedinsky told the Post that "Facebook found the account from which the message was sent in violation of standards of authenticity, and not from a verified Richardson account," adding that Facebook had since removed the fake account.
"The whole thing is defamatory and possibly illegal," a source close to Richardson told Page Six.
BEFORE YOU GO
PHOTO GALLERY
Celebrity News & Photos