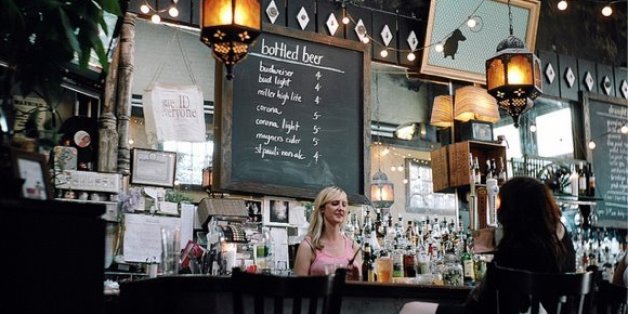 Lulu's -- a Greenpoint, Brooklyn bar known for good music and FREE PIZZA -- has been losing money. So the owner, John McGillion, had an idea: He'd turn Lulu's into a gay bar. The neighborhood, after all, has a burgeoning gay and lesbian population.
McGillon's plan, however, had one major snag. The bar's landlord allegedly stated in the lease that Lulu's can't be a gay bar.
"The leased Premises shall be used by Tenant as a restaurant and bar," reads the lease, according to The New York Post. "It shall not be used for adult entertainment and shall not be operated as a gay or lesbian bar and/or restaurant."
McGillon told The Post he's been fighting landlord Janet Berger of Guard General Merchandise Corp. over the clause for more than a year. "I don't know what their problem is," he told the newspaper. "Who knows? I thought those days were gone. I mean, who cares, today? Gays — everybody's got their rights. What's the big deal?"
Karen Loewy, a senior attorney at Lambda Legal Group, told The Huffington Post that although she couldn't comment on the specifics of the case, any discrimination of this kind in New York is "shocking." She pointed to New York state's Human Rights Law, which prohibits the refusal to rent commercial property because of sexual orientation.
"That's blatantly what these anti-discrimination laws were meant to address," she said of Lulu's situation.
McGillon, who estimates turning Lulu's into a gay bar would increase business by 40 to 50 percent, also told The Post that gay patrons are just better customers.
"They do well because you don't have issues of fighting," he said. "They're nice people, they're wonderful to deal with. It's easier. Typically you don't have to offer food."
McGillon has filed a lawsuit asking for the judge to declare the anti-gay clause in his lease invalid.