Naomi Coleman was arrested at the airport in Colombo, Sri Lanka, for "hurting others' religious feelings" with her arm tattoo, which depicts Buddha seated on a lotus flower, reports The Daily Mail.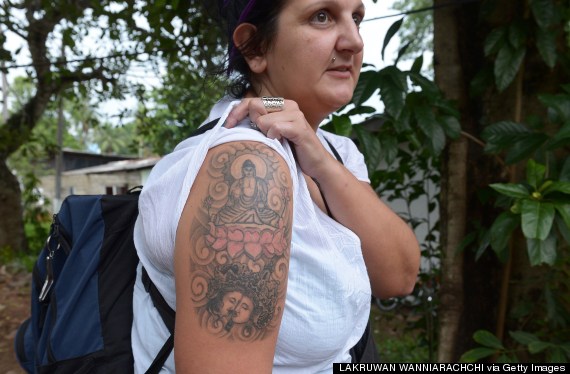 A police spokesman told The Daily Mail that the British tourist is currently being held at an immigration detention center and would be deported "very soon- it could be tomorrow or the day after tomorrow."
Sri Lanka was plagued by a 25-year-long civil war until 2009, when the Sinhalese-majority government regained political control over the island. Buddhism is the predominant religion amongst the country's Sinhalese ethnic majority, and tattoos of Buddha are considered culturally insensitive.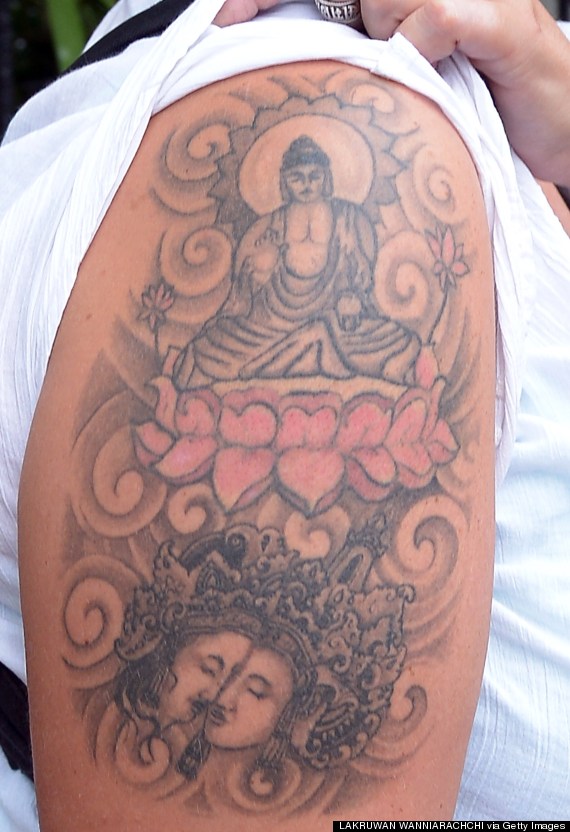 Coleman arrived from Mumbai on Monday morning, reports The Times of India. It is not clear where she will be deported to.
A spokeswoman for the Foreign and Commonwealth Office told The Daily Mail, "We are aware of the detention of a British national in Sri Lanka on April 21. We are providing consular assistance."
This isn't the first time a tourist has landed in hot water for Buddhist imagery. Another British tourist was denied entry into Sri Lanka last March for speaking "disrespectfully" when asked about a Buddha arm tattoo, reports the BBC.
BEFORE YOU GO
PHOTO GALLERY
50 Religiously Inspired Tattoos