Caring for creation is something that all the residents of this beautiful, diverse, and breathtaking planet have a stake in. The environment we live in is inextricable from our daily lives, and our actions have a direct impact on it. Many faith traditions emphasize the importance of acting as a steward for the planet as well as giving thanks for its life-sustaining blessings.
These breathtaking natural wonders remind us of the importance of taking care of the environment. What have you done for the earth today?
Iguazu Falls, Argentina and Brazil
Aurora Borealis, Norway
Bamboo Forest, Japan
The Grand Canyon, U.S.A.
-Ecumenical Patriarch Bartholomew
Uluru, Australia
Mount Rainier, U.S.A.
Antelope Canyon, U.S.A.
Pamukkale, Turkey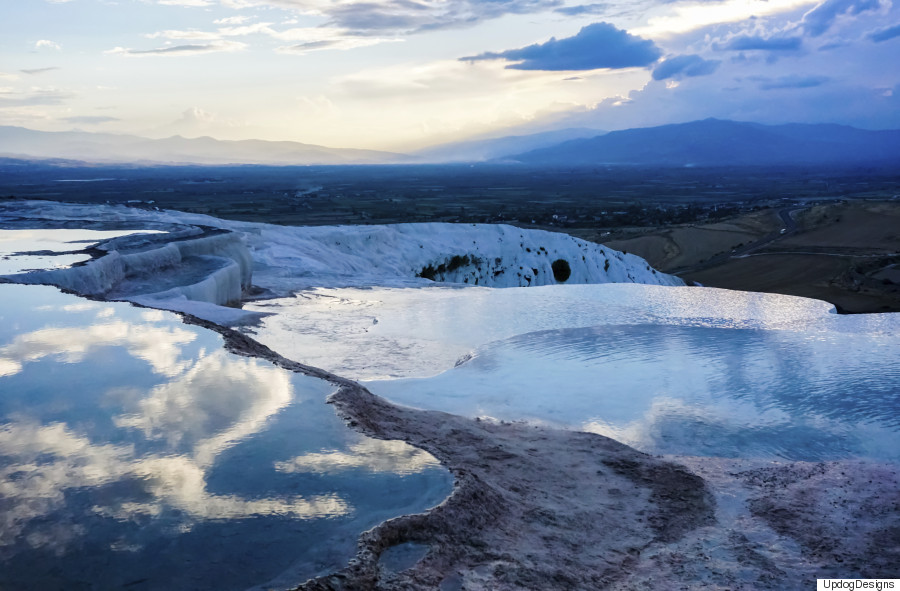 "God has, in fact, written two books, not just one. Of course, we are all familiar with the first book he wrote, namely Scripture. But he has written a second book called creation."
Mount Fuji, Japan
-Bishop Katharine Jefferts Schori
Tuscany, Italy
Joshua Tree National Forest, U.S.A.
Jiuzhaigou Park, China
Salinas Grandes, Argentina
Skaftafell, Iceland
Cliffs of Mohr, Ireland
K2, Himalayas
White Desert, Egypt