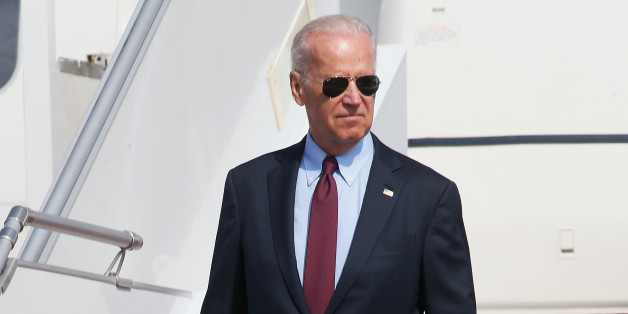 KIEV, April 22 (Reuters) - U.S. Vice President Joe Biden, on a visit to Kiev, said on Tuesday that "time is short" for Russia to make progress on its commitment at Geneva last week to help defuse the crisis in Ukraine.
Calling on Moscow to remove troops built up on the borders of Ukraine and to "stop talking and start acting" on the surrender of pro-Russian separatist militants in the east of the country, Biden told a news conference that more provocative actions would lead to further sanctions against Russia.
"No nation should threaten its neighbours by amassing troops along the border. We call on Russia to pull these forces," he said after meeting Ukrainian Prime Minister Arseny Yatseniuk.
"We have been clear that more provocative behaviour by Russia will lead to more costs and to greater isolation."
The U.S. administration has warned Moscow that it is ready to impose heavier economic sanctions.
Biden said: "We've heard a lot from Russian officials in the past few days. But now it's time for Russia to stop talking and start acting.
"We will not allow this to become an open ended process. Time is short in which to make progress."
(Reporting by Jeff Mason; Writing by Alastair Macdonald; Editing by Richard Balmforth)
BEFORE YOU GO
PHOTO GALLERY
Heartbreaking Images From Kiev