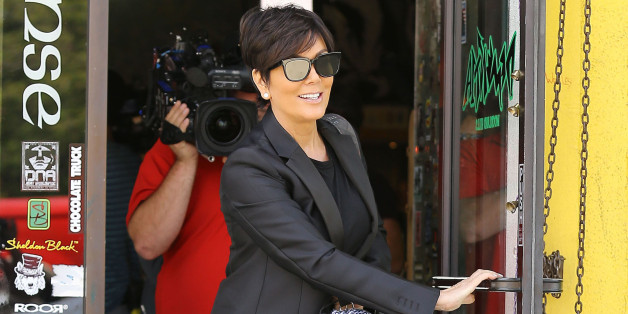 Kris Jenner is cooler than you think.
After attending church services on Easter, which happened to fall on 4/20 this year, Jenner stopped by Dementia - A Smoker's Gallery in Sherman Oaks, Calif. to make a medicinally-related purchase, reports RadarOnline.
The 58-year-old reality star apparently shelled out $200 on a bong and other accessories, but they weren't for her, or that's what she reportedly told the store's employees.
"She said that she needed a pipe for her mother. She was saying her mom had back pain," the store's manager Jessica Conway told RadarOnline. "I explained to her that she needed to get a medicinal marijuana card in order to go to a dispensary. She didn't know about that, so she was curious."
Jenner, who also reportedly picked up a leopard print bong bag (we definitely believe that) and a pack of incense, was also photographed leaving Dementia's Woodland Hills location on Friday, April 18, while she was filming scenes for "Keeping Up With The Kardashians."
Request for comment made to Jenner's rep has not been returned at this time.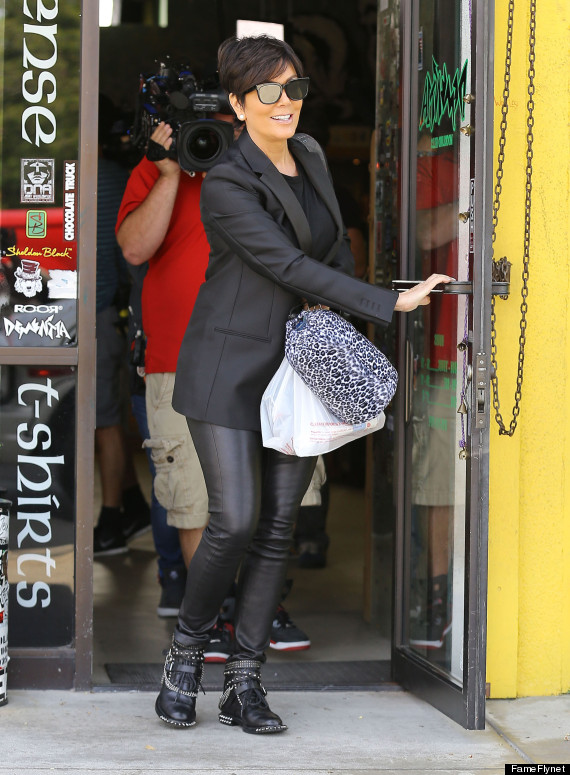 BEFORE YOU GO
PHOTO GALLERY
The High Life