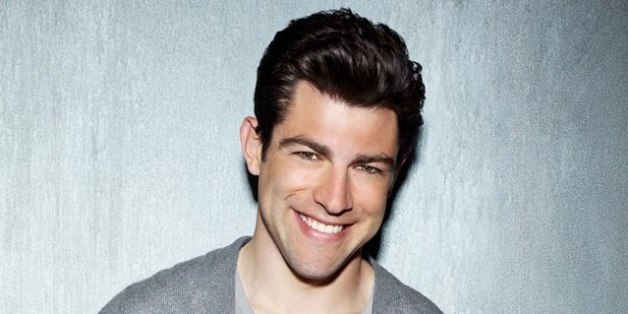 It's hard to imagine life without our favorite douche-jar-filling goofball on "New Girl," but there was a time when Schmidt almost didn't happen.
Max Greenfield recently revealed he had seriously considered giving up acting before landing his breakthrough role on the popular Fox comedy show.
"Right before 'New Girl' happened, there were definitely moments of, I probably shouldn't do this anymore," Greenfield told The Wrap. "I just had a kid and at one point was like, 'At what point does this become selfish'? You don't want to become a dad who is running around and saying, 'I just got a callback on a guest star on 'The Middle.'" I just didn't want to be that guy."
Greenfield is now known for his character on "New Girl" -- some of his more famous lines on the are coined as Schmidt-isms -- but he toiled for 12 years, booking guest spots on shows like "Veronica Mars" and "Ugly Betty" before scoring it big. Chasing that elusive Hollywood dream caused the actor to develop so much self-doubt that, at one point, he actively pursued a career change.
"Just before 'New Girl,' I called a buddy of mine and asked for a job as a writing assistant," Greenfield said. "I thought, maybe I'll start at the very lowest point for a writer and see what happens with that, because this doesn't seem to be happening as an actor."
Thankfully the writing gig didn't work out. After receiving Emmy and Golden Globe nominations for his turn on "New Girl," Greenfield is breaking into film with his movie "About Alex," which just premiered at the Tribeca Film Festival. He's also slated to star in an upcoming comedy with Paul Rudd and Amy Poehler.
Even with all of the success, Greenfield admits he'll probably never feel like he's finally made it.
I don't feel any different," Greenfield said. "It's so funny when you do interviews, people will go, 'You guys are all established actors …' and I'm like, 'Am I? Really?' I don't feel that way and I genuinely don't know that I will ever feel that way."
BEFORE YOU GO