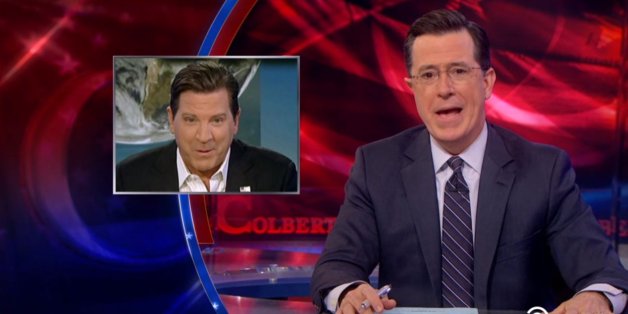 Stephen Colbert learned his lesson from Fox News' coverage of Earth Day.
The host played clips of Fox News pundits reporting on a study that found ethanol could be worse for the environment in the short-term than burning gasoline, and mocked their apparent gloating at the news.
"We already know that wind power separates migrating geese into bird pepperoni," Colbert joked. "So it's only a matter of time now before we learn that solar power relies on clubbing baby seals — those shiny panels are made from the gleam in their eyes."
He said the ethanol study was the latest evidence that people should "forget planting trees and picking up litter. We should all celebrate like Fox News' Eric Bolling." Bolling said Monday that he celebrates Earth Day by "[turning] up the heat or the air conditioning... and I spark up the 90000 BTU barbecue and cook up some steaks."
"Way to stick it to the greenies, Eric," Colbert concluded. "I would hate to be the dumbass who has to pay this guy's utility bills."