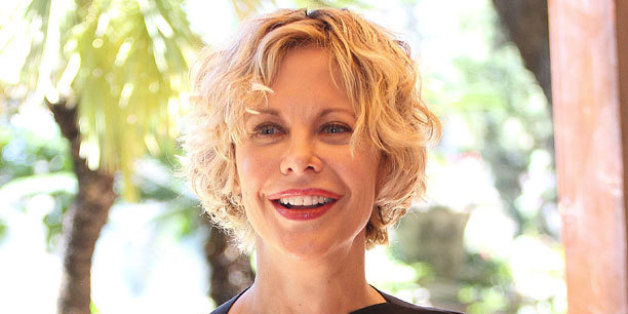 Move over Bob Saget!
Meg Ryan has been cast as the narrator for the "How I Met Your Mother" spinoff, "How I Met Your Dad." CBS announced plans last year for a spinoff that would follow a woman, Sally, on the journey of how she found her husband in New York City after her plans were wrecked by divorce. After finding its leading lady in Greta Gerwig -- who made an appearance in the final episode of "HIMYM" -- the show has finally supplied Sally's voice-over talent.
In the same way Saget was the voice for future Ted in "HIMYM", Ryan will now be filling the role of storyteller for the spinoff show. Like Saget, her character will never be seen. The role seems pretty perfect for Ryan, who earned the title of "America's Sweetheart" back in the '90s for her rom-com fare including "When Harry Met Sally," "Sleepless in Seattle" and our all-time favorite "You've Got Mail." While the actress did have recurring role on Showtime's "Web Therapy," the "HIMYD" gig marks her first role as a regular on a major TV series.
BEFORE YOU GO
PHOTO GALLERY
How I Met Your Mother