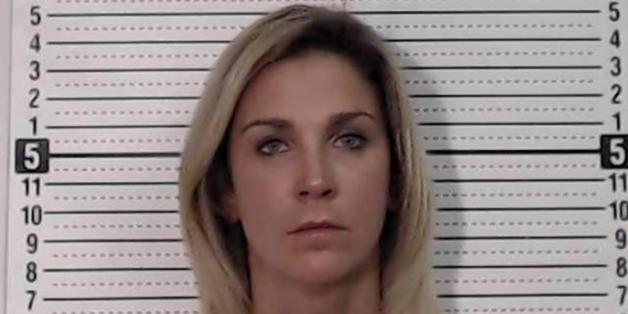 An Ohio woman who raised more than $21,000 to help her fight cancer turned out not to have the disease at all, according to police. Now, 35-year-old Mindy Taylor is facing felony theft charges for allegedly bilking donors who thought they were joining "Mindy's Army" to help pay her expenses.
Taylor had claimed to be suffering from cancer of the small intestine, lupus and heart disease. Police investigators say subpoenaed medical records show she once suffered a stroke and had been diagnosed with lupus when she was younger, but there's no evidence of cancer.
Taylor allegedly used the donations to pay for personal expenses -- and not the illness she wrote about extensively on social media.
"Hello all, it's a day of love and thanks to a lot of you I was able to make some big payments on medical bills," she wrote in February in an online journal on Caring Bridge. "Also the new bracelet shipment will be here tomorrow so just tell me what sizes and when you can come get them!!"
On Facebook, she told friends and donors to wear the bracelets for "anyone with cancer."
Taylor raised more than $13,234 on the YouCaring website, and wrote on Facebook about a fundraiser in her Pennsylvania hometown that netted $7,000.
Even her family was fooled, Ross County Prosecutor Matt Schmidt told the Columbus Dispatch.
"I think she's a hypochondriac and that she enjoyed the attention. Even now," he told the paper. "Negative attention is still attention, right?"
Taylor has applied for a diversion program, which would give her about a year to return the money and meet other conditions in exchange for the charge being dismissed, according to the Chillicothe Gazette.
"In this particular situation, diversion may be what best suits her," Schmidt told the paper, noting that she had no prior criminal record.
He said Taylor has already started giving back some of the cash.
Taylor told WBNS-10TV as recently as last week that she believed she had cancer and began returning money as soon as she found out she didn't have the disease. But, Taylor indicated she wasn't going to fight to protect her family.
"I'll take the onus for whatever they want me to do. I'll do it," she was quoted as saying. "If I fight this in court, I lose big. I don't want to lose my daughter. If I can take the easy way out I will, so I can spare my family any more embarrassment."
BEFORE YOU GO
PHOTO GALLERY
Biggest Cancer Scammers Who Got Caught