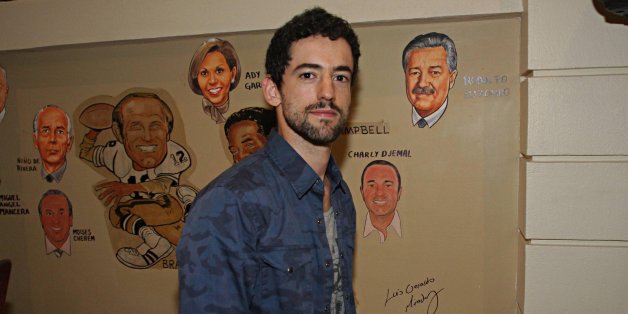 Netflix has announced plans to create its first Spanish-language original series.
The show will be a comedy from director Gaz Alazraki, who helmed one of Mexico's most successful box office hits, "Nosotros Los Nobles" (We Are the Nobles). The 13-episode series will reunite the director with "Nobles" star Luis Gerardo Mendez.
Netflix did not announce a name for the new series, which will be a satire on the world of professional soccer. It will premier sometime in 2015.
"We formed a very special team for 'We Are the Nobles,' and we all knew we wanted to keep working together," said Alzraki in a press release provided to The Huffington Post by Netflix. "When I told the team that Netflix was interested in producing the show, the excitement was contagious since there's nobody cooler and more innovative in this day and age than Netflix."
"We Are the Nobles" grossed $27 million at the box office, making it Mexico's second highest-grossing film of all time, according to The Hollywood Reporter.
"We're thrilled to be working with the talent from 'We Are the Nobles,' a movie that managed to capture a cultural phenomenon in a fun and engaging way, while also breaking box office records. Gaz has the disruptive vision and creative storytelling we were looking for in producing our first original series in Mexico," said Ted Sarandos, Netflix's chief content officer, per the release. "We're confident our members in a market as important to us as Mexico and Latin America will love this family comedy."