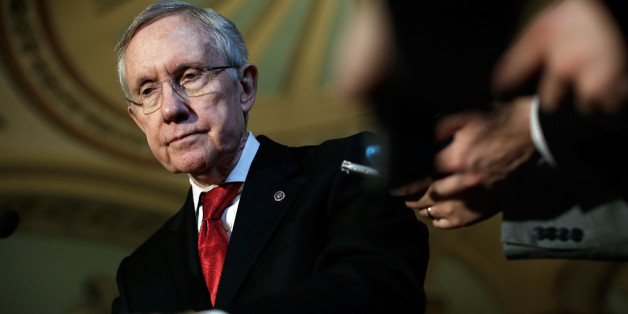 Republican National Committee Chairman Reince Priebus had harsh words for Senate Majority Leader Harry Reid (D-Nev.) on Wednesday, accusing the senator of using taxpayer money for partisan purposes and therefore violating the Senate's ethics policy.
On Fox News, Priebus called Reid "so dirty and so unethical," and he said Reid had violated Senate rules by posting political attacks of the billionaire Koch brothers on his official Senate website and Twitter account. The rules prohibit the "use of Senate Internet Services for personal, promotional, commercial, or partisan political/campaign purposes."
The GOP chairman said the Louisiana Republican Party has filed a letter with the Senate Ethics Committee calling for an investigation into Reid's online conduct.
"We're going to take it as far as we can to make sure people understand that this guy will stop at nothing to lie to the American people," Priebus said.
Priebus' animus toward Reid isn't new: In 2012, he called Reid a "dirty liar" after Reid made comments about the tax returns of Massachusetts Gov. Mitt Romney (R), who was running for president.
Reid accused Republicans of being "addicted to Koch" in March, referring to Charles and David Koch's contributions to conservative nonprofit groups such as Americans for Prosperity.
The senator has a number of pieces about the brothers on his Senate website.
BEFORE YOU GO