 If you were jealous of Joaquin Phoenix's relationship with Scarlett Johansson in "Her," you can at least take a walk in the park with her just as he did.
The actress is among a handful of New York celebrities, including Susan Sarandon and Pat Kiernan, featured in the park's new mobile app audio guides.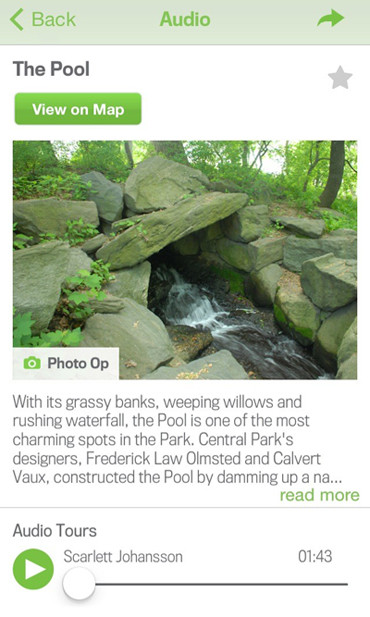 The app allows visitors to pick from 41 different landmarks throughout the park, each of which are paired with commentary from the participating celebrities.
In "Her," the 2013 film from Spike Jonze, Johansson's voice-only portrayal of the fictional computer operating system "Samantha" received a slew of rave reviews alongside Joaquin Phoenix as the lonely end user who falls for her. Overzealous fans of her sultry voice -- The New Yorker's Anthony Lane, for one -- shouldn't get too excited about any budding intimate relationships, however: the audio guide lacks Samantha's advanced interactive capabilities.