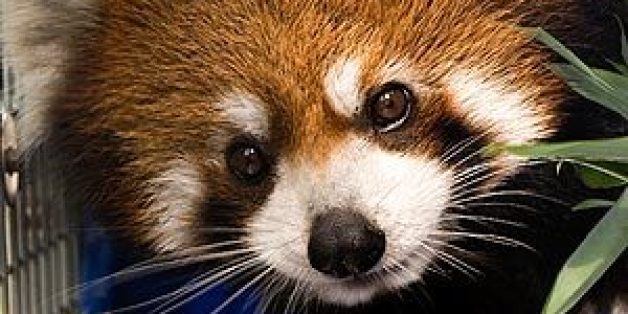 Beer drinkers are picking up the tab on a year's worth of meals for a zoo's red panda.
Chicago-based DryHop Brewers has teamed up with the Lincoln Park Zoo for a new beer called "I'm Not A Racoon." A dollar from every pint sold will help buy the bamboo that feeds Tarrei, the zoo's 11-year-old male (and raccoon-like) red panda, Tarrei.
Tarrei's appetite costs about $4,500 a year, the zoo said in a statement.
The brew, a Red Saison, took inspiration from Tarrei's diet with bamboo and mulberry leaf flavorings.
"Added to the boil, the mulberry and bamboo impart flavor and aroma, much like steeping tea leaves," DryHop's head brewer Brant Dubovick told DNAinfo Chicago. "The brew is rounded out with tangerine and citrus notes from the use of Mandarina hops and lemongrass in the brewing process."
"I'm Not a Raccoon" goes on sale May 7 at DryHop's Chicago brewery.
"This is a very fun collaboration," Lincoln Park Zoo vice president Bryan Anderson said in a statement, adding DryHop is "helping the zoo raise funds for the red panda while doing so in a very unique and tasty way, making exceptional beer with quality ingredients. This is a win-win for animal and beer lovers."
Chicago beer drinkers have raised a glass to the city's animals before: In 2012, the Shedd Aquarium teamed up with Revolution Brewing to make the special harvest ale, Penguin Hops, with a portion of the proceeds going to the aquarium's conservation efforts.
Native to the Eastern Himalayas, red pandas are considered endangered in their natural habitat due to poaching and habitat loss.
BEFORE YOU GO
PHOTO GALLERY
Meet the Cutest New Zoo Babies