 It's been 25 years since Lucille Ball passed away, but Lucy is still very much alive in our hearts and homes. More than 40 million Americans binge-watch reruns each year, according to some estimates, and nearly 9 million viewers tuned in over the holidays to watch the "I Love Lucy" colorized Christmas special.
While many popular TV shows have come and gone, few have the timeless hold over audiences like "I Love Lucy." It's safe to say the star of the show has more than a little something to do with that, whether you loved Ball for her comedic timing or her zany persona. Who can forget Vitameatavegamin? Or the chocolate factory episode?
We asked our Facebook and Twitter fans what made Lucy so unforgettable, both on-screen and off-screen, and were overwhelmed by the response. Here are five things we still love about Lucy.
1. She knew how to make fun of herself.
Nobody knew comic timing quite like Lucy. No idea was too far-fetched, no get-up was too over-the-top, and there were really no limits to what Lucy would do to get a laugh. And we love her for it.

"Lucy was silly. We need more silly in this world," said reader Al Shil.
2. Her humor was good, clean fun. Pure and simple.
When was the last time you watched a TV show that didn't involved cursing or a sex scene? "I Love Lucy" was one of the few shows the entire family could sit together and enjoy. No worrying about awkward moments with your parents -- Lucy and Ricky didn't even share a bed!
"It was always possible to be entertained by a good laugh, everytime! NO blood and guts, no sex, just good humor! She was a hoot!" said reader Anise Winokur Singer.
3. Her beauty (and that smile).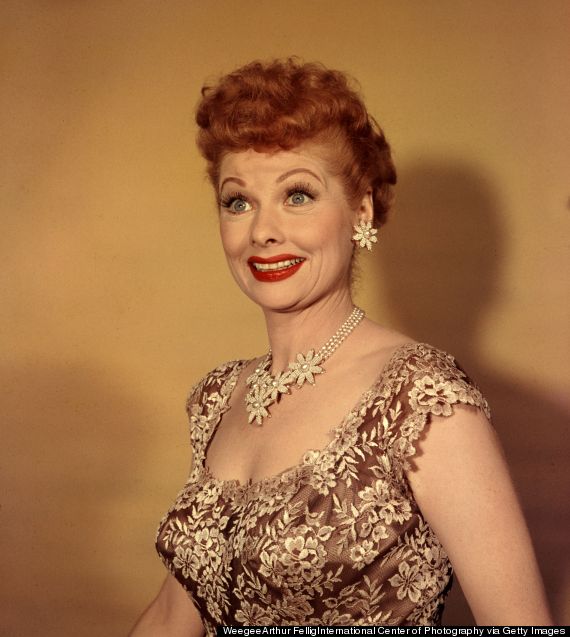 The tall, statuesque small-screen star was undeniably gorgeous with her alabaster complexion, fiery red hair, and expertly arched brows. Before she made it in Hollywood, Lucy started off her career as a fashion model, calling herself "Diane Belmont." But the best part is, it wasn't her looks that made her famous.
We think reader Jane Thompson put it best. "She was a beautiful woman but capitalized on humor, style, and wit," Thompson said.
4. Her friendship with Ethel is one for the ages.
Anytime you put these two together, was a recipe for trouble. They enabled each other's bad behavior and egged on each other's worst ideas, but when it came down to it, they were always there for each other. Everyone needs a best friend like that.

5. She was a strong, confident woman.
It's hard to think of Lucille as anyone other than the happy-go-lucky character she played on TV. But life wasn't always easy. Believe it or not, as a teenager, she was told by a New York City drama school that she was too "shy and reticent" to become a success. And though she proved them wrong, it took lots of time.
"Her tv persona was silly, her real life was difficult but she seemed to be an exceptional woman who weathered her storms with integrity," said reader Michelle Etheridge.
What do you still love about Lucy? Let us know in comments below!
BEFORE YOU GO
PHOTO GALLERY
Most Memorable Daytime TV Moments Ever