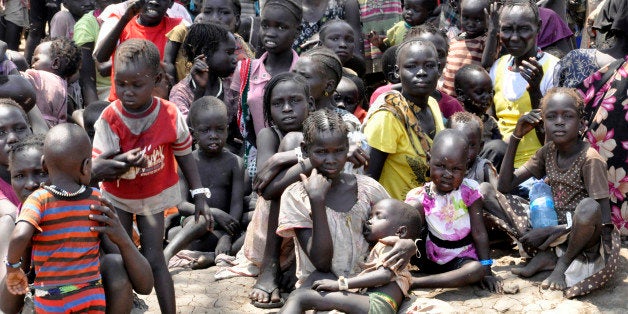 One little girl puts a name and a face to the struggles of so many in South Sudan.
"We heard there would be food here, and vaccines, and other supplies we may need for the next months. We needed to come," Dhul told UNICEF.
With the increasing scarcity of food, aid organizations like WFP and UNICEF are crucial. For Nyakhat and her father, relief stations like the one in Pagak are worth the long trip on foot from their village. Nyakhat received vaccinations for measles and polio, and she and her father got help from volunteers to carry their food rations home.
BEFORE YOU GO
PHOTO GALLERY
Violence Rocks South Sudan