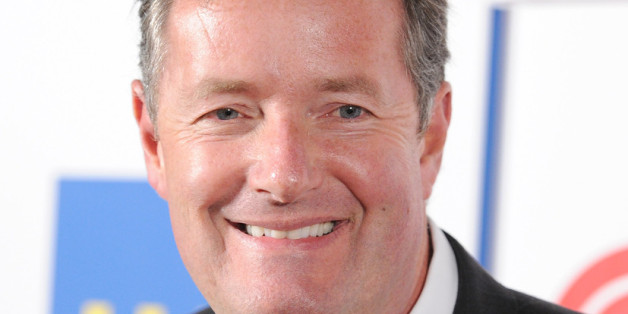 Piers Morgan has been offered a job... as an entry-level reporter and errand boy.
The former CNN "Piers Morgan Live" host was offered a position as a trainee football reporter for the Grimsby Telegraph in the UK after he slammed the town's football team and fans in a tweet, the newspaper reported Thursday. The offer was made by the paper's chief executive, David Montgomery, who was a boss of Morgan's at the Daily Mirror when Morgan was editor there, from 1995 until he was sacked in 2004.
The Telegraph's sports editor added one condition: Morgan could have the job as long as he makes tea every day and provides everyone with biscuits and sandwiches. Ouch.
Morgan responded to the offer, or insult rather, on Twitter:
Always yearned to be big in Grimsby > RT @AndyP_GY Congrats on your new role as the town's number one celebrity, Piers. You must be honoured

— Piers Morgan (@piersmorgan) April 24, 2014
Tempted by @GrimsbyTel 's kind offer but this is the problem: 1) http://t.co/jSSyqMeiS1 2) http://t.co/yC1UC4gV0I #GrimUpNorth

— Piers Morgan (@piersmorgan) April 24, 2014
On Tuesday, Morgan enraged many Grimsby Town football fans with a tweet that slammed both the Grimsby and Manchester United teams. The tweet sparked outrage and led to several back and forth comments between Morgan and fans.
Morgan has been without his regular night show gig after CNN canceled "Piers Morgan Live" in February after three years. Montgomery, Morgan's old boss, told the Grimsby Telegraph that "it would be nice to think we could offer him an opportunity."
"From what I can tell, Piers's opinions on the beautiful game are not always well received by fans," Montgomery said. "So with a little help from our excellent sports team on the Humber, we might be able to help him get back on his feet."
The Telegraph's sports editor Trevor Green also suggested that as part of the job, Morgan could take charge of the paper's Twitter feed.
Well played.