Take a look at the burrito in the picture below. If you're wondering what those bloody fingers are doing there, you're not alone. We asked ourselves the same question.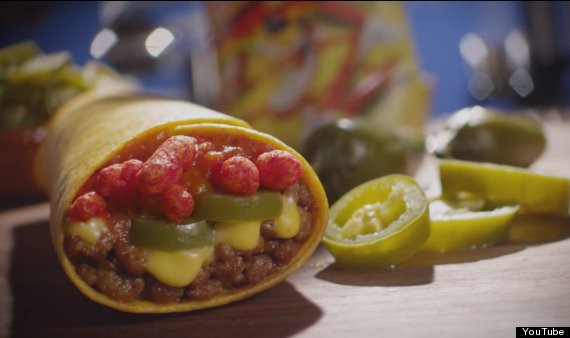 Turns out those bloody fingers aren't bloody fingers at all. They are Flamin' Hot Cheetos. Flamin' Hot Cheetos that were literally just dumped out of a bag and into the middle of a Taco John's burrito, according to a commercial (embedded in full below) by the regional taco chain.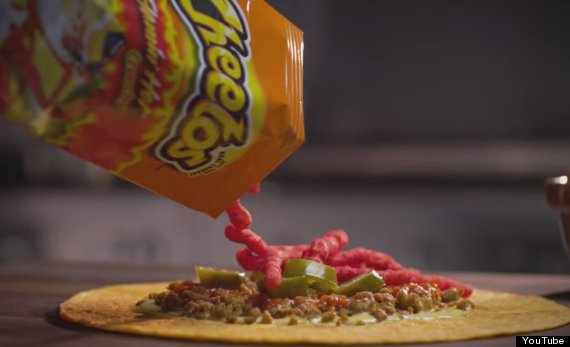 Of course, we can't only blame Taco John's, which premiered the burrito earlier this week. Lots of fast food joints have jumped on the "let's stick snacks into other food items" bandwagon lately. Take, for instance, Subway's Fritos Chicken Enchilada Melt.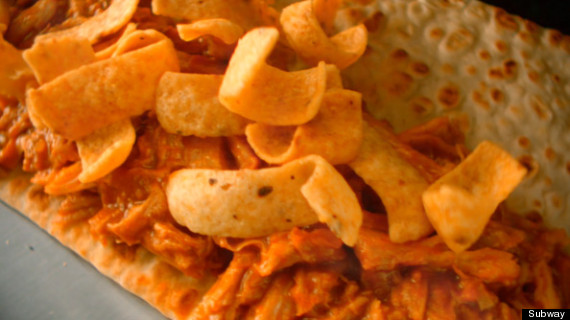 And Taco Bell's Beefy Crunch Burrito with Fritos.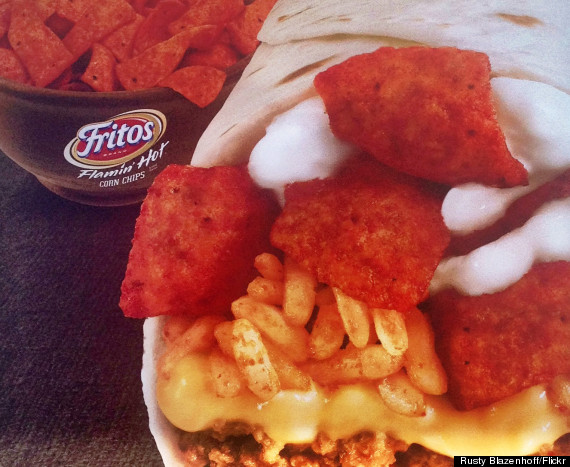 Even Chester the Cheetos cheetah looks pretty skeptical: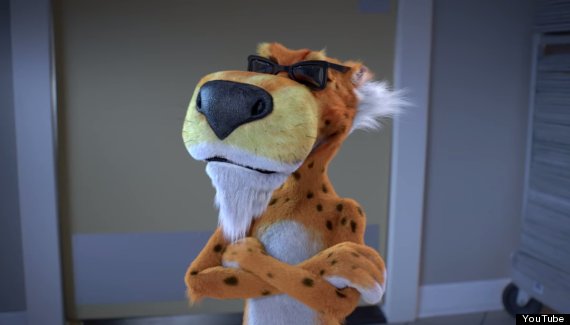 Whatever happened to innovation, people?!
Taco John's didn't immediately respond to a request for comment from us on this pressing issue.