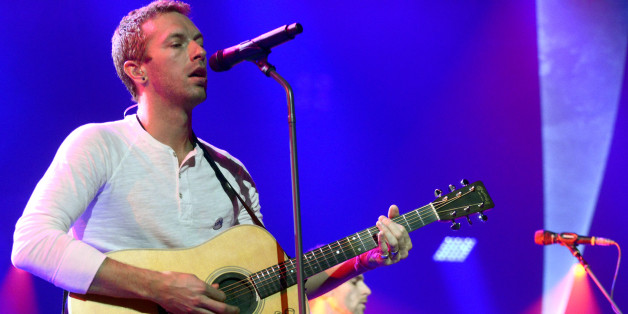 Chris Martin gave an interview to BBC Radio 1 on April 23, his first since his wife Gwyneth Paltrow announced to the world via Goop that they would "consciously uncouple." The interview is set to air on MTV April 28, but the teaser below sheds some light on what he talks about -- quite possibly, the split itself.
Is it merely a series of soundbites, but Martin does state that "everyone in their life goes through challenges, whether it's love or money or kids or illness."
He then goes on to mention false headlines and rumors.
Paltrow has already addressed the news since it broke, posting on Goop on behalf of Martin and herself: "CM and I in deep gratitude for the support of so many."
BEFORE YOU GO
PHOTO GALLERY
Gwyneth Paltrow