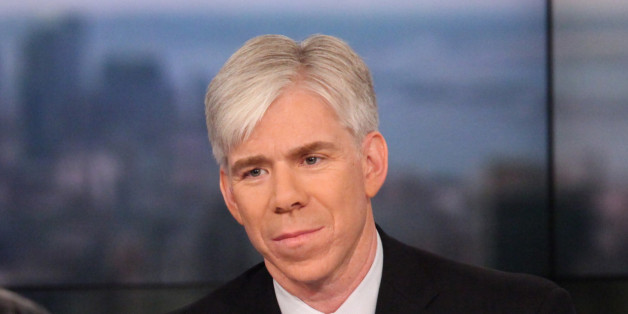 "Meet the Press" host David Gregory responded Friday to the recent report that NBC News hired a "psychological consultant" for him.
The article, which appeared in The Washington Post Monday, prompted differing accounts from author Paul Farhi, who said that he had double-checked the matter with NBC News before publishing the piece, and NBC, which said it had hired a "brand consultant" and not a psychological expert. The firm the network hired was Elastic Strategy, which describes itself as a "brand strategy" business.

"It's a complete fiction," Gregory said Friday during his weekly call to WTOP radio. "There was never any psychological consultant hired. That's utter fiction, that's gossip reporting gone wild."
NBC News president Deborah Turness also appeared to push back against reports about Gregory on Thursday, criticizing the media "chatter" as "vindictive, personal and above all, untrue."