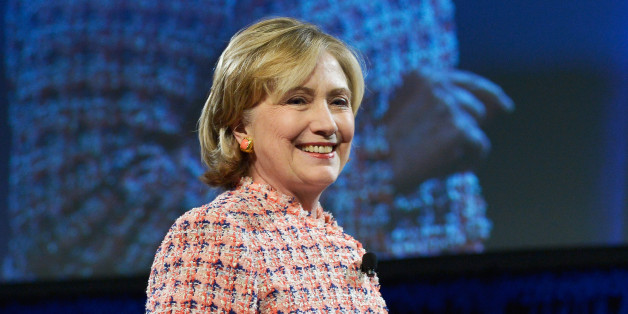 A top Democratic strategist and former senior adviser to President Barack Obama thinks that any Democrat weighing a primary challenge to former Secretary of State Hillary Clinton wouldn't really be in it to win it.
David Plouffe, who managed Obama's 2008 presidential campaign, told Bloomberg's "Political Capital with Al Hunt" he doesn't think there will be much enthusiasm for Democratic presidential candidates other than Clinton, if she runs.
"I think there's very little oxygen for somebody else," Plouffe said in the interview, set to air Friday evening. "Doesn't mean someone won't run and, you know, they won't have their moment on the debate stage or get 30 percent in a state somewhere. But I think if someone runs, it's really to just try and set themselves up for the future, you know, build their name, get a show on MSNBC."
Former Sen. John Sununu (R-N.H.), who appeared on the same program, agreed with Plouffe's assessment of the potential Democratic field in 2016 but warned that a lackluster primary could hurt Clinton's chances against her hypothetical Republican opponent.
"Don't suggest that a coronation is a good thing for the candidate," Sununu said. "There's a certain value to being put through the paces."
In 2013, Plouffe ruled out running Clinton's potential presidential campaign, but said she'd be the clear front-runner.
BEFORE YOU GO
PHOTO GALLERY
Hillary Clinton