When it comes to preventing your dog from barking at guests, Certified Dog Trainer Andrea Arden had some expert advice for us.
If you want to stop your dog from barking at guests when they arrive, Andrea believes it all boils down to proper management.
"If you know your dog has established a habit of barking when people enter the door, then you need to prevent the situation," she explained.
To prevent this behavior, Andrea recommends having your dog rest quietly in a separate room or in a crate away from the door when people arrive. You can also keep your dog on leash when guests arrive to prevent lunging and barking.
When it comes to why your dog may be barking when guests arrive, there are a few possible causes. First, your dog might be barking out of excitement or enthusiasm. In this case, if you scold your dog by yelling his or her name, a dog might actually interpret this as essentially "barking back," further worsening the situation. Instead of "barking back," Andrea recommends being quiet and calm when instructing your dog to stop barking.
A few other methods: bring your dog to the door on a leash to prevent charging or bring treats to calm your dog down. If you start feeding your dog at the door to help calm the animal, the dog will eventually learn to calm down when approaching the front door, expecting a treat in exchange for proper door manners.
"This way, your dog will go to the front door and think it's a good place to be well-manners to get a treat, not to go throw a big barking party!" Andrea laughed.
For more of Andrea's puppy training tips, view the slideshow below:
PHOTO GALLERY
Andrea Arden Puppy Training Tips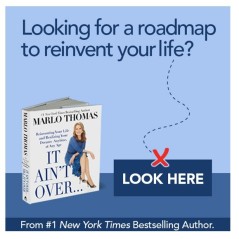 Add Marlo On Facebook:
Follow Marlo on Twitter:
Sign up to receive my email newsletter each week - It will keep you up-to-date on upcoming articles, Mondays with Marlo guests, videos, and more!