Certified Dog Trainer Andrea Arden shared some expert advice on the single most important tip for training a puppy.
"The most important thing is management," Andrea explained, "and preventing predictable behavior problems."
Rather than teaching your dog to sit or lay down, Andrea emphasizes the importance of more basic behavior management. For example, when Andrea's adorable dog Nora was a puppy, Andrea would keep her on a leash often so she wouldn't wander around and make mistakes at home when unsupervised or jump on guests when they arrived.
Andrea also provided healthy alternatives, like chew toys, so that Nora could occupy herself and enjoy chewing on something other than inappropriate household items like shoes or pillows.
"Set your puppy up for success by using gentle teaching tools," Andrea advised.
For more of Andrea's puppy training tips, view the slideshow below:
PHOTO GALLERY
Andrea Arden Puppy Training Tips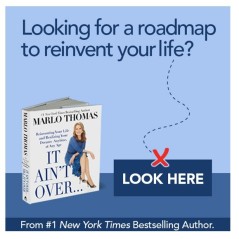 Add Marlo On Facebook:
Follow Marlo on Twitter:
Sign up to receive my email newsletter each week - It will keep you up-to-date on upcoming articles, Mondays with Marlo guests, videos, and more!