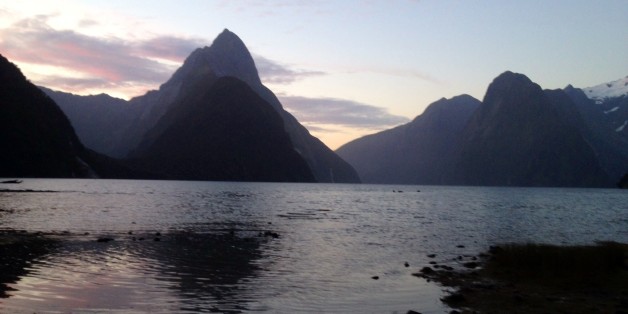 Our Living Well, On Location series explores cities and countries from around the world. How do other people pursue health and happiness? We're going coast to coast, country to country to find out.
Prince William and Duchess Catherine's recent trip to New Zealand involved rugby coaching, meeting young cricket players and a sailing race -- enough to make anyone long for a trip to the Land of the Long White Cloud.
But New Zealand's not only about sports and competition. The small country can also teach us a lot about health, wellness and a happier lifestyle. From their adventurous spirit to their pride in safety, there are plenty of reasons this small nation has won awards deeming it the best destination for nature, adventure and even the winner of a "favorite country in the world" award.
Kiwis have a sense of adventure.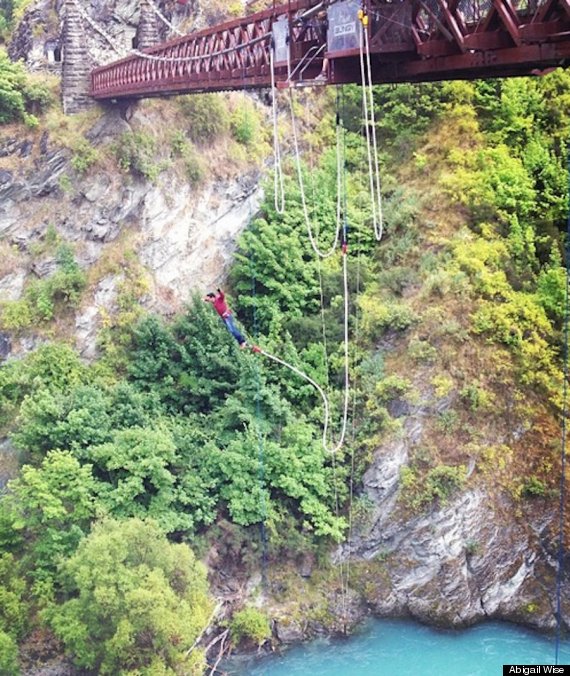 There's never a dull moment in New Zealand. If they're not hiking mountains or living it up in Queenstown, "adventure capital of the world," New Zealand natives are off seeking thrills on the water that surrounds the country's islands. The Kawarau Bridge, on the South Island, is even home to the first ever commercial bungee jump, founded by Henry van Asch and AJ Hackett. Hackett bungeed off the Eiffel Tower to promote the newly commercialized sport in 1987 before returning to New Zealand to lead other adventurers on their own jumps.
Kiwis' claim to adventuresome compatriots is undeniable, including among their ranks Sir Edmund Hillary, the first person to summit Mt. Everest, Jean Batten, known for her impressive solo flights in the 1930s, and Sir Peter Blake, a champion yachting star who led his team to win America's Cup twice in a row.
The country draws amateur adventurers from all walks of life, including rock climbers, surfers, hikers, cyclists and sky divers. New Zealand relies heavily on its tourism industry, its largest industry after dairy. The country raked in nearly $10 billion from international visitors last year and tourism is responsible for almost 6 percent of total jobs in New Zealand.
And while adrenaline-pumping, fear-defying feats can certainly increase risk of injury, there is at least one benefit to mental health, according to a study published in the Journal of Health Psychology. Researchers who interviewed adventure sport aficionados found that overcoming physical terror lead to feelings of fulfillment and a greater sense of well-being.
They're progressive.
New Zealand currently ranks as the most socially progressive country in the world, according to a report from the Washington-based think tank, Social Progress Imperative. It also came in highest on overall opportunity, a score based on personal rights, freedom, inclusion and access to advanced education.
New Zealand's progressive attitude dates back decades. In 1893, Governor Lord Glasgow signed the Electoral Act, making New Zealand the first country in the world to give all women the right to vote. Women in the U.S., on the other hand, weren't granted voting rights until decades later in 1920. By 1984, 13 percent of Members of Parliament were women, compared to 32 percent today. Plus, New Zealand was the first country to have its top three positions of power held by women at the same time.
And that has a real impact on quality of life: Social equality contributes to a country's overall "subjective well-being" -- an important measure of community health.
They honor indigenous tradition.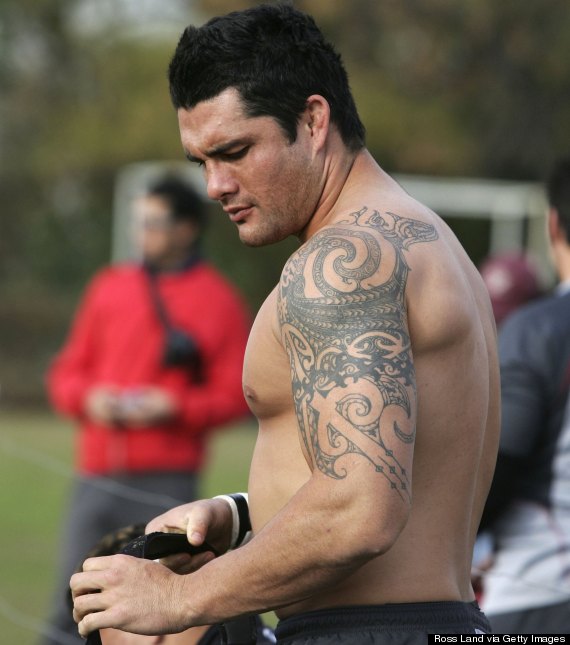 Though historically Māori -- the indigenous Polynesian people of New Zealand -- have suffered from discrimination and institutional disenfranchisement, present day Kiwi culture shows how hard the public is working to overcome that dark history. Now, New Zealand incorporates indigenous traditions into many of the most prideful national events.
The traditional Māori greeting, the "hongi" -- which literally means "to share breath" and is done by pressing one nose to another -- holds an important place in the culture and is still used to greet special visitors (like Prince Williams and Duchess Catherine when they landed in Wellington), as a sign of respect and welcoming. And the national rugby team performs the Haka victory dance, a traditional Māori dance, before each match -- a sign, however small, of progress and integration.
Embracing tradition through these rituals are vital to our social nature, according to Southeastern Louisiana University psychologist Matt J. Rossano, who published a study in Psychological Bulletin on how rituals showcase our values. They're important for maintaining our highly social cultures and uniting us through a sense of belonging and protection. "To build ever more cooperative and complex social groups, we use rituals," Rossano told Psychology Today.
New Zealand is safe.
In New Zealand, many cars are left unlocked, hitchhikers scatter the roadside and the country's laidback and tourist-friendly vibe hints at the nation's safety. New Zealand was officially ranked the third safest country in the world last year in the Global Peace Index. It also tied with Denmark for first place as one of the least politically corrupt countries on the planet.
They value a good read.
In New Zealand, education means a lot. The small country has one of the highest literacy rates in the world, coming in at 99 percent. The U.S. has a literacy percentage of 97.
Although small, their publishing industry is strong, according to Publishing Perspectives. It's actually right in line with the U.S. and the UK when looked at per capita, and major publishing housing, including Penguin/Pearson and Random House, have offices in New Zealand.
Along with the many intellectual advantages to reading, there are a number of health benefits to the practice, which could help you sleep better, stress less and stay sharp.
They appreciate the great outdoors.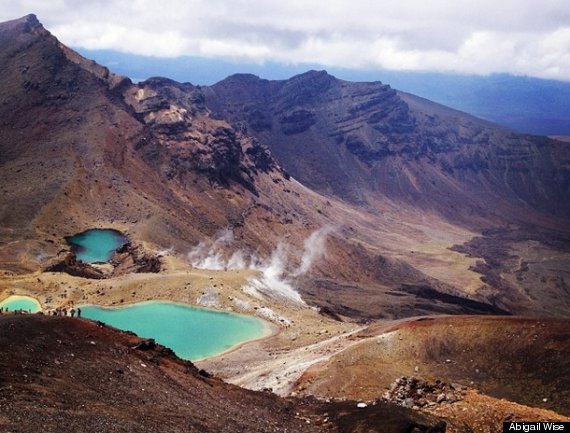 New Zealand is home to a whole variety of geothermal activity and visitors and residents take full advantage of its natural spas. Many of the steaming rivers and naturally heated waterfalls that the Maori once used to bathe and cook in are open to the public.
New Zealand also works hard to fight climate change in an effort to preserve nature, including its 3,100 glaciers. In addition to climate change, precautions are taken when entering the country and traveling to its offshore islands to protect the endangered kiwi birds and dinosaur-aged tuatara, among other native species. Plus, with a plethora of waterfalls, sounds, glaciers, mountains and over 9,000 miles of beach, no one in New Zealand is ever far from a natural wonder.
And time spent in nature can do a world of good: A 2010 U.K. study found that even just five minutes spent in nature can boost mental health. And living near green space improves mood and even makes you nicer. All the more reason to get hiking.
Did we miss anything? Tell us in the comments!
CORRECTION: An earlier version of this article stated that the Electoral Act was signed in 1983 and 13 percent of Members of Parliament were women by 1894. A previous version of this story named a company that is no longer in business.
BEFORE YOU GO
PHOTO GALLERY
Travel Zen: New Zealand