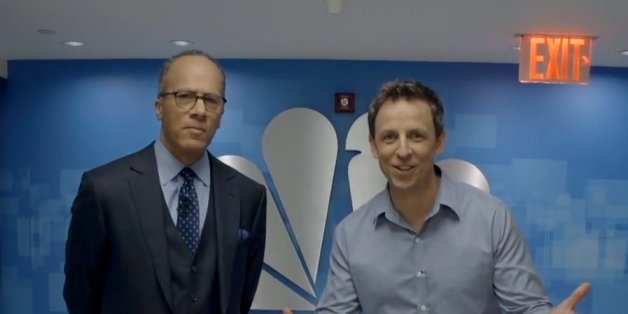 Seth Meyers decided to make more of an effort to befriend some of the other hosts on NBC Thursday night in a segment he called "Forced Friendship."
The "Late Night" host said that NBC encourages its hosts to "get along and be friends." So, Meyers thought it would be a good idea to spend the day with NBC News' weekend "Nightly News" and "Dateline" anchor Lester Holt.
"Let's see what happens when a late-night talk show host hangs out with a serious journalist," Meyers said.
Turns out, Meyers and Holt aren't the best match for future BFF's. Meyers' humor didn't go over so well and Holt couldn't seem to stop addressing the camera as if he were reporting a breaking news story.
Watch the video to see "Forced Friendship with Seth & Lester":