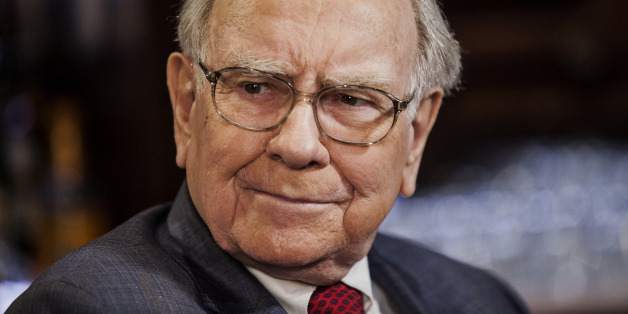 For a fresh example of capitalist class solidarity, look no further than this week's case of Berkshire Hathaway CEO Warren Buffett and Coca-Cola's executive pay plan.
That's the message fleshed out in a Friday op-ed by New York Times columnist Joe Nocera, highlighting how Buffett chose to abstain from a vote on the soda giant's compensation package.
As the Center for Economic Policy and Research explains, Buffett's presence with Berkshire Hathaway makes him one of Coca Cola's largest shareholders. In a Wednesday interview with CNBC, Buffett admitted to disagreeing with the company's executive pay plan, but added that he "didn't want to express any disapproval of management."
"How sad," Nocera wrote in his op-ed. "If Warren Buffett won't use his unparalleled clout to rein in excessive compensation, how can we expect anyone else to?"
CEPR sums it up as another illustration of CEO pay standing as a "deal between friends" and "not a market relationship." This issue helped drive the Huffington Post's Pay Pals project, which shows how executive pay plans are determined by a company's board of directors. In turn, those individuals are then compensated for the time they spend shaping the company's strategy.
Click here to see the Pay Pals project, which shows what the Fortune 100 executives paid each other from 2008 to 2012.
BEFORE YOU GO
PHOTO GALLERY
CEOs Who Look Like Villains