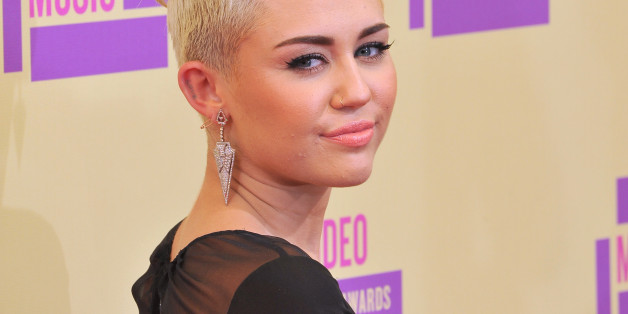 Now that Miley Cyrus has emerged from the hospital, she's like a new, pancake-loving woman.
If you're curious what Cyrus has been up to since ending her nine-day hospital stay on Thursday, know that her plans have included a delicious breakfast item and a photo shoot from the comfort of her own bed. She's currently resting at her Los Angeles home before resuming her world tour next week, which means it's the right time for an in-bed photo opp.
But not before some pancakes. We just have to ask: Where's the maple syrup, Miley? (Still, cool shirt.)
She was apparently photographed by Flaming Lips frontman Wayne Coyne, with whom she recently recorded a cover of The Beatles' "A Day in the Life."
Here's Cyrus discovering her aura. It's a neon glow.
Glad you're feeling better, Miley!
BEFORE YOU GO
PHOTO GALLERY
Miley Cyrus' Transformation