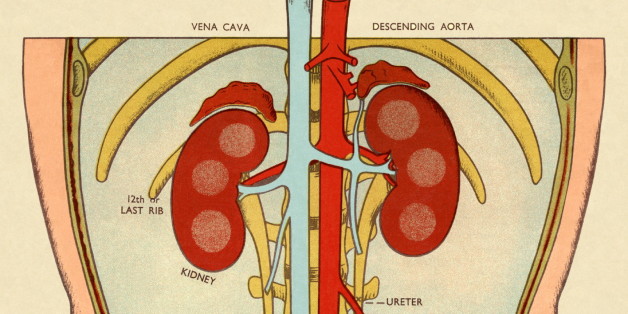 Obesity not only raises the risk for diabetes, heart disease and stroke -- a new study in teens shows it could also negatively affect the health of the kidneys.
Researchers from Cincinnati Children's Hospital Medical Center examined 242 severely obese adolescents for the study, and found that 17 percent of them had protein (albumin) in their urine -- a condition called albuminuria, which is considered a sign of early kidney damage.
In addition, 3 percent of the teens had an abnormally low glomerular filtration rate (GFR) and 7 percent of teens had an abnormally high GFR. GFR is a measure of how fast filtered fluids are able to pass through the kidneys. A low GFR is a sign of kidney functioning loss, while a high GFR is a sign of the kidneys working extremely hard, a term called hyperfiltration (if there is hyperfiltration for too long a period of time, it can lead to protein leaking into the urine).
Researchers also found an association between higher body mass index and very low GFR, as well as low insulin sensitivity and very low GFR.
"This study indicates that kidney dysfunction is present in childhood obesity along with such complications as high blood pressure or diabetes," Dr. Beth Piraino, M.D., president of the National Kidney Foundation Piraino, said in a statement.
The findings were presented at a meeting of the National Kidney Foundation; because they have yet to be published in a peer-reviewed journal, they should be regarded as preliminary.