We know him as Bronn, the badass best friend of Tyrion Lannister.
Bronn has some of the best lines on the show and is without question one of the funnest characters to watch on "Game of Thrones." When he isn't fulfilling his job title as a sellswordsman in the Seven Kingdoms by decapitating people for money, he's delivering some much needed comic relief to a show that dabbles in murder, rape and incest every week.
But before he came to Westeros, Jerome Flynn had another title: British pop star.
That's right, the man who makes a living by selling his sword first got his start by selling his music. Well, his renditions of other people's music. Flynn was once one half of Robson & Jerome -– a mid '90s English pop duo who were best known for their British TV series "Soldier Soldier."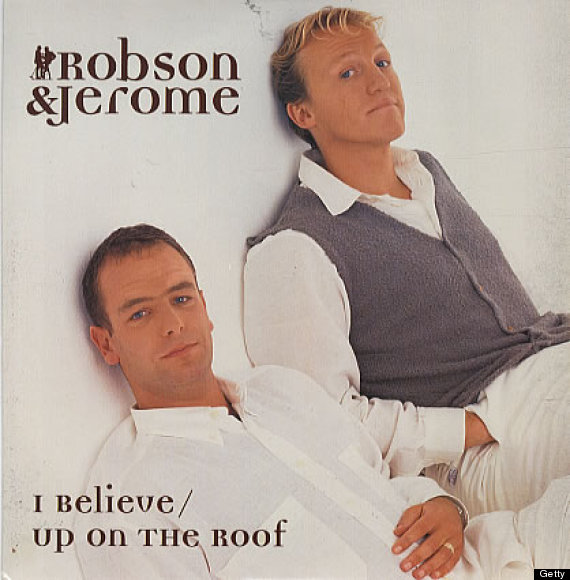 After recording a best-selling single, the duo released two full-length albums, a greatest hits record and recorded revamped versions of tracks like "Up On The Roof," "Pretty Woman," and "Daydream Believer."
Still can't imagine Bronn as a '90s boy band member? This video should help.
BEFORE YOU GO
PHOTO GALLERY
"Game of Thrones" Season 4 Character Posters