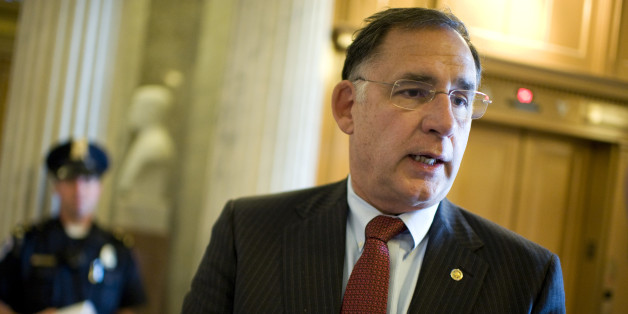 Sen. John Boozman (R-Ark.) has left the hospital after undergoing heart surgery, his office confirmed Monday.
In a statement, Boozman said he is now monitoring the devastating tornado that has killed at least 14 people in his home state:
"My thoughts and prayers are with the families who lost loved ones in this devastation. While Arkansans are all too familiar with the destruction that Mother Nature can leave behind, it never gets easier. Arkansans have always come together in the most difficult times to help neighbors in need. It's clear that commitment continues today. I'm receiving regular updates from my staff about the current search and rescue effort. I will work with the governor's office, the congressional delegation and FEMA Administrator Fugate to make sure that Arkansans get the resources they need to respond, rebuild and recover. We will help in any way we can."
Boozman entered the hospital last week to have emergency heart surgery after the 63-year-old experienced chest and arm pain.
"Doctors say he responded well to the surgery and are monitoring his recovery," Boozman spokesman Patrick Creamer said in a statement following the procedure.
According to his office, the senator is currently under "doctor's order to rest."
BEFORE YOU GO
PHOTO GALLERY
Longest Serving Senators In U.S. History