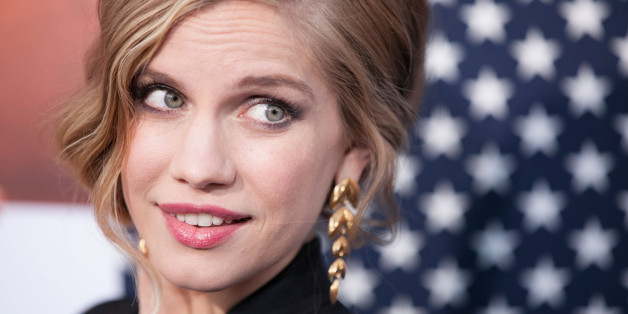 The Washington, D.C. elite and Palo Alto's biggest brains should never mix, according to "Veep" Season 3 Episode 4, "Clovis." Selina and her entourage toured Clovis, a Google-like internet company headed by Craig (it's pronounced Craaaaaig) who doesn't keep a schedule and insists on calling the veep by her first name. Needless to say, this does not go over well.
Even though Selina and Jonah racked up the most laugh-out-loud lines this episode, Amy wins HuffPost's diss rankings. Clovis tried to poach her from the veep, but not even a Silicon Valley office filled with Legos couldn't drag Amy away from D.C. Here are the best lines from "Veep" Season 3 Episode 4.
Amy Brookheimer
That's five thousand a ticket and ten thousand to be at the veep's table. Twenty thousand and Selena sits on your lap.
WiFi, do you have that in Silicon Valley?
She said we'd see Craig momentarily and our withdrawal from Afghanistan has been more momentarily than this.
Selina Meyer
I love Silicon Valley! It's like a real can-do attitude. It's what D.C. must have been like under Jefferson.
You want to do a selfie? I call this an usie! It's an iPhone joke.
I lose women and what am I left with? I'm left with gay Latinos and Jews of college, I guess.
You shouldn't make your first million until you're in your 30s. That's what Andrew and I did and it kept us completely grounded.
This is kindergarten for cyber brats.
Do they have a bathroom here or do they put their turds up in the cloud?
Jonah Ryan
The veep's gone to Silicon Valley of the Dolls and instead of California dreamin', she's got them California screamin'.
Sue. Suester. Sue of steel. Su-su-sudio.
We put it out there and then something will arrive that backs it up. Right? That's just journalism 101.
Fuck you Kent Davison! Fuck you Mrs. Gravestock form the third grade. Fuck you, stepdad one and stepdad three!
You take that chicken soup, and you shove it up your soul.
Dan Egan
At least Selena didn't torture any Iraqis. Unless she had an Iraqi maid or something.
Sue Wilson
Then you go to Yahoo. But remember, when you're there don't use Google as a verb. They Yahoo there.
Ben Caffrey
I haven't seen my penis since the first Gulf War and I kind of miss the 'lil guy.
BEFORE YOU GO