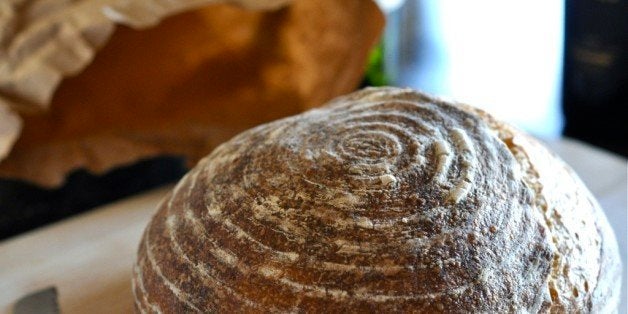 In the eyes of food lovers, France is revered for so many culinary reasons. The master sauces that are the backbone of countless great dishes were created in their kitchens. Their rich, creamy cheeses have made lactose intolerant souls throw caution to the wind for just one more taste. And while most people boast the wines -- which are without a doubt worthy of every compliment -- we fall apart over the bread.
Ah, THE BREAD. Not only is it beautifully golden, with a complex aroma. But it's also wonderfully crusty with an interior crumb we'd like to lie down and take a nap on. Also, it's plentiful. Available to everybody. All day, every day (except Sundays and holidays of course). We've adopted many of the great culinary gifts France has to offer, but we've been a little slow on the uptake when it comes to the bread -- and the neighborhood bakeries.
The U.S. has seen a renaissance in bread bakeries, but the examples are few and far between. We need more -- a lot more. So those of you who are pursuing medical degrees, studying for the Bar or getting your MFAs -- STOP -- invest in a bread baking oven instead and open up a neighborhood bread bakery. Your community will thank you (or at least we will).
BEFORE YOU GO