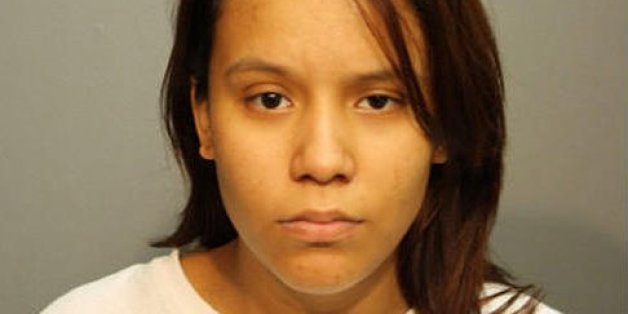 An Illinois mother gave birth, then allegedly put her newborn in a plastic bag to die because she didn't want her boyfriend to know the child wasn't his.
The Chicago Tribune first reported that Ana Rosa Mora, an 18-year-old Chicago resident, gave birth at her home on April 19. Mora then immediately placed the baby boy in a plastic Walmart bag and went back to sleep, prosecutors said in court last Saturday.
Mora is now facing a first-degree murder charge.
The child's body was discovered by a construction worker near a gangway just a few hours later. The child, who a medical examiner confirmed was alive before being placed in the bag, died of asphyxiation and possible exposure.
The suspect, who was scheduled to graduate high school in June, allegedly went to school the following Monday after giving birth and pretended that her baby was fine and healthy, according to the New York Daily News.
Assistant State's Attorney Glen Runk said in court that Mora showed staff members at her school pictures of a little girl on her iPad. She later admitted she found them on the Internet. The teen also began asking about the dead child found near her home, and whether or not DNA would show who the child's mother was, prosecutors said.
When a police officer at the school offered the teen her congratulations on becoming a new mom, a staff member became suspicious when Mora allegedly told the officer that her child was six months old. That staff member later reported the concerns to the officer.
Police said that Mora eventually confessed to killing the child. She allegedly told police she was afraid that her boyfriend would find out that the child was not his, but her ex-boyfriend's, and would leave her.
The teen is now being held on $500,000 bail, according to The Daily Mail.
Like Us On Facebook |

Follow Us On Twitter |

Contact The Author
BEFORE YOU GO
PHOTO GALLERY
Missing Children