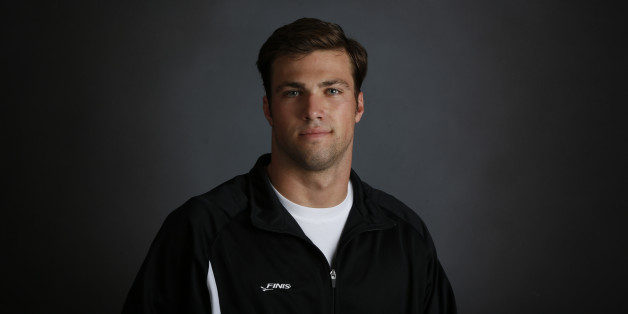 John Servati saved the life of his girlfriend during his final hours on Earth, but he "was a hero every day," according to one of his friends.
"He had just a genuine heart," Phillip Deaton, captain of the University of Alabama swimming team, of which Servati was a member, told Tuscaloosa News. "He cared about every one of his teammates."
According to WSFA, 21-year-old Servati died in the basement of a Tuscaloosa, Ala., home Monday night, as severe weather ripped through the South. He and his girlfriend had been seeking shelter from a tornado when a wall, which had been weakened by heavy rain, collapsed on Servati. The swimmer was pronounced dead at an Alabama hospital shortly after.
Anna Rae Gwarjanski, a fellow University of Alabama swimmer who said on Twitter she's been in contact with Servati's family, tweeted that the swimming star died while saving his girlfriend's life.
John Servati died a hero. Held up a concrete wall long enough for his girlfriend to get out from under it before it collapsed again on him.

— Anna Rae Gwarjanski (@annaraeoflight) April 29, 2014
"He was someone that was almost larger than life with his personality, his perseverance as an athlete," James Barber, University of Alabama assistant coach of swimming and diving, said in a video on Tuscaloosa News. Barber also mentioned Servati's commitment to service organizations, including his work as a "big brother" for Big Brothers, Big Sisters of West Alabama, which pairs adult volunteers with children facing adversity.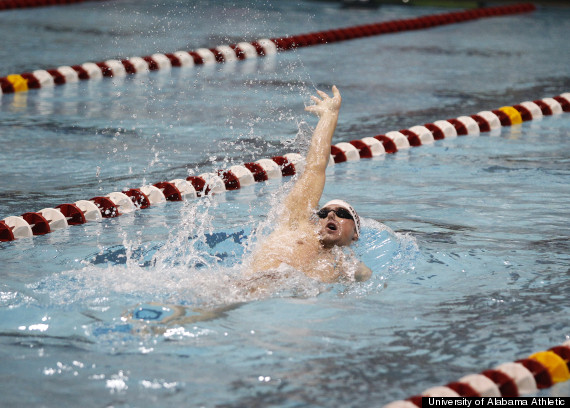 Photo courtesy of University of Alabama Athletics.
Heartache from Servati's death is being felt throughout the community. Three years ago, deadly storms killed almost 250 people in the state.
"He lived for the team," Lucas Smith, Servati's high school swimming coach, told Yahoo Sports. "He loved the team. That's what drove him. He loved the team."
To help those dealing with the recent tornado devastation, call 1-800-RED-CROSS (1-800-733-2767), or donate online at the American Red Cross website.
BEFORE YOU GO
PHOTO GALLERY
Tornado sweeps southern United States