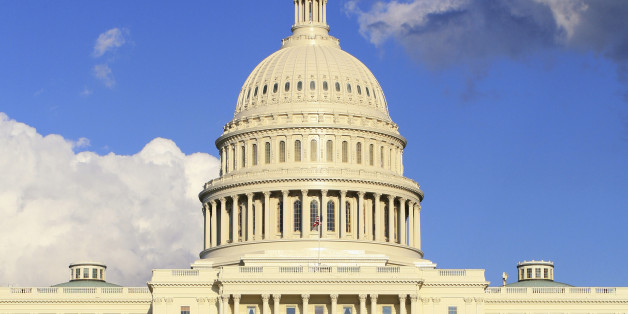 On Tuesday, over 350 clergy members signed a letter that called on Congress to raise the minimum wage. The Senate will vote today on whether to raise the federal minimum wage.
U.S. Secretary of Labor Thomas Perez and U.S. Senator Cory Booker joined with faith leaders to urge legislators to vote on the proposed increase.
"Being a Christian, I know what the call of my faith is, and I'm glad that faith leaders know that this is not just the economically right thing to do, but the moral thing to do," Booker said. "As a former mayor in a community with a disproportionate amount of poverty, I know that the boost in take-home pay a low-income family would see as a result of a minimum wage increase would be infused into the economy very quickly – giving everyone a boost."
Dear Member of Congress,

We represent diverse faith traditions, but we share a common conviction that the dignity of work and the security of the family are non-negotiable moral values. Driven by Scripture's repeated admonitions against exploiting and oppressing workers, we believe that every job must enable those who work to support a family.

For the minimum wage to be moral and just, it must be a living family wage. A minimum wage that pays a full-time worker $290 a week is unjust in an economy as wealthy as ours.

Far too many of our neighbors and loved ones perform grueling and important jobs but are paid so little that they must turn to charity and government assistance to make ends meet.

After a long shift cleaning buildings, no mother should have to wait in line at a food pantry just to provide for her children. No farm worker who toils all day should lack a roof over his head at night.

History teaches us that in the absence of adequate labor laws many corporations will pay wages that are too paltry to sustain life. Legislation requiring employers to pay a living wage is indispensable to ensuring that no worker will suffer the indignity of poverty.

As faith leaders, we support increasing the federal minimum wage to $10.10 per hour and indexing it to inflation so it won't be eroded by the rising cost of living. We also support raising the tipped wage to at least 70% of the minimum wage.

Abundant economic research demonstrates that raising the minimum wage does not hurt small businesses or cause layoffs, but in fact stimulates the economy while lifting many out of poverty.

We respect the dignity of our neighbors who toil under the yoke of today's unjust minimum wage, and we call on our elected leaders to ease their burden by making the minimum wage a family wage.
See the full list of signers here.
BEFORE YOU GO
PHOTO GALLERY
Top 10 Most and Least Religious States