Prince Harry is reportedly single again, meaning there are now two Prince Harrys on the market. This is THE MORNING EMAIL for Wednesday, April 30, 2014.
The Scuttlebutt
TOP STORIES
OKLAHOMA BOTCHES EXECUTION
"Oklahoma prison officials halted an inmate's execution on Tuesday after a new drug combination left the man writhing and clenching his teeth on the gurney, before he later died of a heart attack. Clayton Lockett, 38, was declared unconscious 10 minutes after the first of the state's new three-drug lethal injection combination was administered. Three minutes later, though, he began breathing heavily, writhing, clenching his teeth and straining to lift his head off the pillow." A local reporter on the scene tweeted about the horrorific proceedings. CNN has some facts about the state of the death penalty, which is gradually declining in the U.S. The debate over capital punishment has been reignited. And Vox documents how botched executions have been around for a long, long time. [AP]
DONALD STERLING BANNED FOR LIFE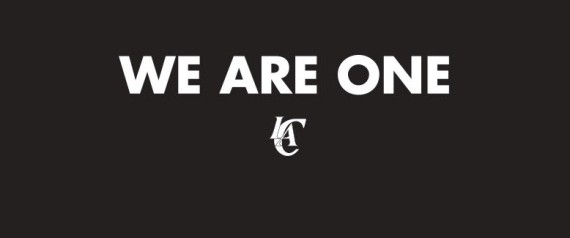 "Donald Sterling is gone and he isn't coming back to his courtside seat at Staples Center. NBA Commissioner Adam Silver announced a lifetime suspension and a $2.5 million fine for the owner of the Los Angeles Clippers on Tuesday during a press conference that will be remembered as a landmark moment in league history. The punishment was levied just days after audio recordings of Sterling making racist comments were released by TMZ and Deadspin." NBA players could not be happier, and the Clippers website revamp lit up the Internet. Watch Magic Johnson's reaction to the news, as well as Adam Silver's proclamation. Sports Illustrated has some of the most famous sports suspensions. And meet the next potential owner of the team. [HuffPost]
DANGEROUS WEATHER CONTINUES TO SLAM SOUTHEAST
"Severe thunderstorms may roar across the southeastern United States again on Wednesday, bringing with them a slight risk of hail, damaging winds and tornadoes. About 37 million people are at risk..." Follow the storms with these live updates. [CNN]
STATESIDE: Your Air Sucks
The Pentagon is reevaluating its new hairstyle policies after African American female soldiers said the rules were "racially biased." The White House launched notalone.gov, which is part of their push to combat the rise of college sexual assualts. A voter ID law was struck down in Wisconsin. These maps show a disparity in quality of health care across the United States. And next stop, Beijing: American air quality isn't looking good.
In baby news, these kids are so so so excited when they find out their mom is having a baby.
INTERNATIONAL INTRIGUE: Leave America ALOOONEEE
Americans want off the world stage, a new WSJ/NBC poll finds. The Italian appeals courts that reconvicted Amanda Knox explained their decision yesterday, saying Knox delivered the fatal stab wound. Iraqi Prime Minister Nuri Kamal al-Maliki's reelection odds aren't looking good. And meet the "face of the insurgency" in Eastern Ukraine.
In we feel old news, here's a bunch of depressing facts about the class of 2018.
BUY! SELL! BUY! Say It Ain't So, Chipotle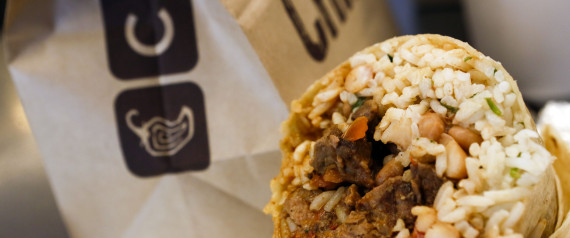 Economic growth is stalled, according to the latest GDP report. Bad news for us Chipotle lovers: prices are going up for steak burritos. First the guacamole, now this...what's next, chip costs??? These two big banks are about to face criminal charges, combatting the stereotype that they're "too big to jail." The iPhone 6 could look a lot like your iPod Touch. And everybody's least-favorite energy provider, Pepco, is being sold to energy giant Exelon.
In miniature news, here's an adorable mini hamster eating an adorable mini burrito.
SCOUTING REPORT: Flaming Fan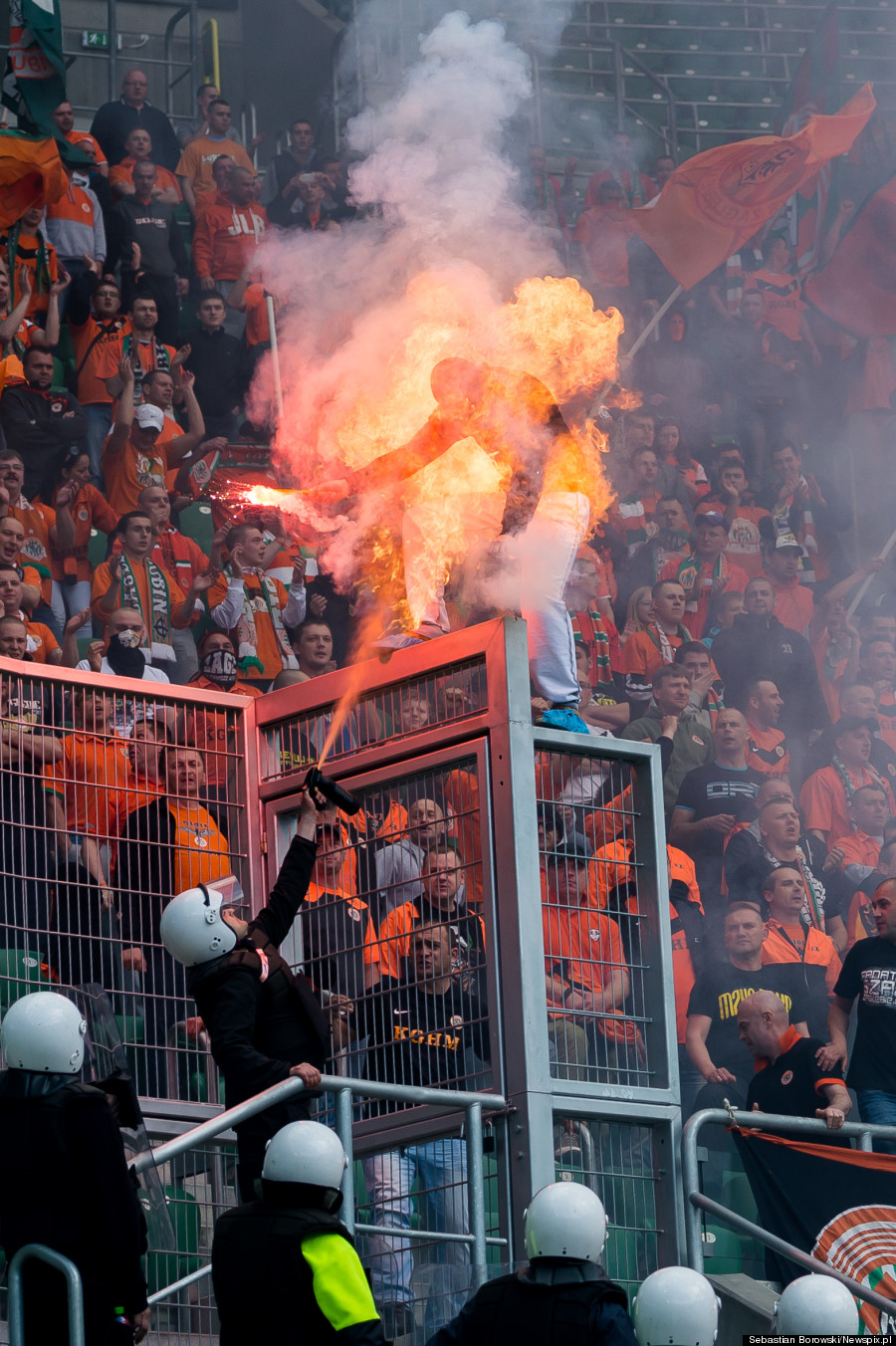 The Vanderbilt football coach allegedly contacted a rape victim days after she said she was raped by four football players. Grantland examines what the banning of Donald Sterling means for NBA Commissioner Adam Silver's tenure. A soccer fan accidentally lit himself on fire last week. And even babies don't like the Cincinnati Reds.
In honor of my sister's birthday news, here's a geography quiz.
CULTURE CATCH-UP: May The Force Be With You

The Star Wars cast was finally announced, but anyone notice that it's all white guys? Good news is that another actress could soon be joining the mix. Rumors that Santana, aka Naya Rivera, was written out of "Glee" are supposedly not true. It's been 25 years since Harry met Sally, and we adore this reunion picture of Meg Ryan and Billy Crystal. Jay Z just made a new enemy: lax bros. Want more culture/entertainment/celebrity/awesome news? Check out HuffPost's revamped Entertainment newsletter. And the Tony nominations go to... [Image via Star Wars Facebook page]
In Michael Jordan news, this baby goat can catch some serious air.
LIVIN': Babies Gotta Work Hard to Make It Into Harvard
These are the seven things babies should give up if they want to get into Harvard. Feel like something's not quite right? Here are a few signs you could be happier. Need help deciding how to split up the rent among your roommates without killing someone? The New York Times has an app that can help. And this is why you should nap. We promise, it's the secret to success. Or just not dying of sleep exhaustion.
In teetotaler news, here's a hilarious booze-related "Wheel of Fortune" fail.
OTHER PEOPLE'S BUSINESS: Prince Harry's Single!!!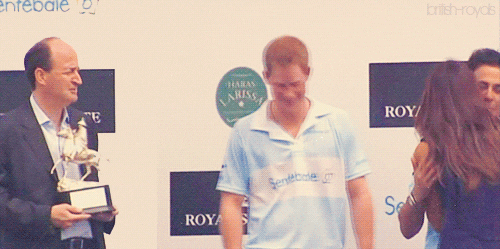 Attention ladies: Prince Harry is back on the market. Do you know what Reese Witherspoon's real name is? Cameron Diaz says she's "been with a lady." David Arquette welcomed a baby boy. And Kim Kardashian and Kanye West are allegedly getting married this week.
In back that a** up news, here's one talented cat.
TWITTERATI
@ConanOBrien: Just saw a guy driving a Tesla while wearing Google Glass and blaring Daft Punk. Now THAT'S how you overcompensate.
@DaneCook: Loyalty is a great tool for manipulation.
@KChenoweth: I have a serious addiction people. It's called Game of Thrones.
@blakeshelton: I'm a diva... Bitch.
@chelseahandler: I was 14 in this picture. And people think I look older than I am now? pic.twitter.com/lUuL4O4rsC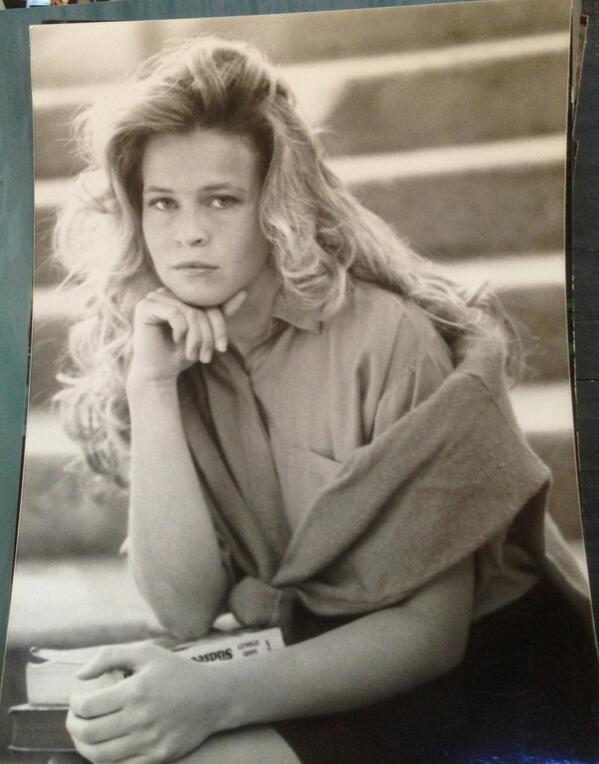 ONE MORE THING
Chivalry isn't dead: This guy let an elderly woman sit on him since they were stuck in an elevator.
Got something to add? Send tips/quips/quotes/stories/photos/events/scoops to Lauren Weber (lauren.weber@huffingtonpost.com). Follow us on Twitter (@LaurenWeberHP). Does somebody keep forwarding you this newsletter? Get your own copy. It's free! Sign up here.