This list was assembled with data provided by Rank & Style.
It's May and for some reason, Mother Nature just wants to dump loads of water on us. We understand that the earth needs nourishment, but the struggles of walking in the windy rain with a broken umbrella is enough to ruin our day.
But sometimes, if you have a good pair of boots your troubles will go away -- even though we want the rain, rain, to go away. Our friends at Rank & Style complied a list of rain boots that are not only great for puddles, but also look good enough to wear with your stylish outfits. Based on reviews and popularity, here are five of the top rain boots on the market right now.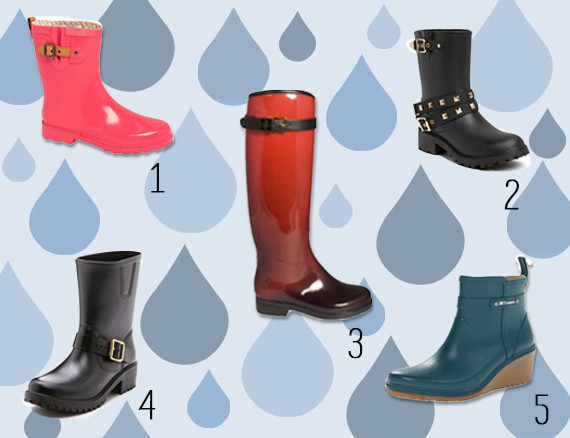 1. Chooka 'Top Solid Mid Height' Rain Boot, $60: Kick your heels in some pastel wellies.
2. Steve Madden Downpour Rain Boot, $80: Edgy, yet rain appropriate.
3. däv Devon Ombre Rain Boots, $85: This pair is sure to protect your feet and your shins, which sounds good to us.
4. Marc by Marc Jacobs Short Rain Boots, $218: Wait, these are rain boots? Sign us up!
5. Tretorn Plask Mid, $85: Now you can wear your wedges anytime.
Head over to Rank & Style to see the complete list of top stylish rain boots. Plus, check out the best basic black pumps, trendy trench coats and midi skirts.
RELATED ON HUFFPOST STYLE: